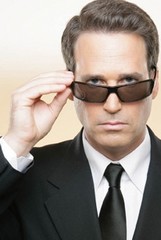 The Internal Revenue Service is "concerned" about tax strategy patents and has issued a notice of proposed rules to require a special disclosure if a taxpayer uses a patented tax planning method to achieve a tax benefit.
The specific rules would require a special disclosure reporting a patent license anytime a taxpayer pays a fee (including indirect consideration) to a patent holder for the legal right to use a tax planning method that the taxpayer "has reason to know" is subject to a patent. A tax planning method is defined as "any plan, strategy, technique, or structure designed to affect Federal income, estate, gift, generation skipping transfer, employment, or excise taxes." The rule would exclude patents covering tax preparation software or "other tools used to perform or model mathematical calculations or to provide mechanical assistance in the preparation of tax or information returns." Under the rules, both the licensee and licensor (patent owner) would be required to submit the disclosure reporting the license transaction.
One hole in the rule would allow non-licensed intentional infringers to use the patented tax strategy without filing any particular documentation.
This disclosure is akin to the recent proposal by Lemley & Myhrvold to require publication of all patent licenses. However, the IRS rule is much easier to implement because of a pre-existing enforcement structure and the relatively small number of tax strategy patents. In the tax strategy business, the disclosure could dramatically change the current status of highly secret meetings and extensive diversion tactics.
Notes & Documents:
Some Tax Strategy Patents:
6,567,790: Funding of a GRAT with nonqualified stock options.
6,292,788: Tax-deferred real estate transaction.
7,149,712: Purchase of an annuity contract to fund a charitable remainder trust.
7,177,829: Tax Refund System (HRBlock Software).