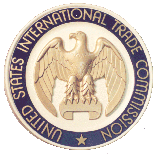 Amgen v. ITC and Roche Diagnostics (Fed. Cir. 2008)
Majority Opinion by Judge Newman: In a Section 337 action, the International Trade Commission (ITC) sided with the accused infringer Roche — finding that Roche's (proposed) importation of recombinant human erythropoietin (EPO) were exempt from charges of infringement under the safeharbor of 35 USC Section 271(e)(1). Amgen had alleged that the importation violated Section 337's prohibition on importing products made by a patented process.
On appeal, Amgen argues that the 271(e)(1) safeharbor does not apply to process patent liability in Section 337 Tariff Act actions.
This case relates to Kinik, where the CAFC held that the limitations of 271(g)(1) do not apply to ITC actions. In that case, however, the 271(g)(1) limitations were specifically linked to infringement under 271(g) and not tied to infringement in general.
By its terms, 271(e)(1) is not expressly limited to the Patent Act. Amgen argues, however, that the 271(e)(1) exceptions should not apply to excuse importation of a product made by a patented process. Rather, patent holder claims that the statute should only apply to accused infringers who "make, use, offer to sell, or sell within the United States or import into the United States a patented invention." (quoting 271(e)(1)). And, as an extension, the exception does not apply to infringing actions not listed in the exception — here that infringement is importation of a product made by a patented process.
The Federal Circuit Found that the Exception Should Receive an Expansive Reading: In two cases, the Supreme Court has held that the 271(e)(1) exception should be broadly interpreted.
In both Merck and Eli Lilly the [Supreme] Court stressed the congressional purpose of removing patent-based barriers to proceeding with federal regulatory approval of medical products. This purpose and its application in precedent weigh heavily against selectively withholding the '271(e)(1) exemption depending on whether the infringement action is in the district court or the International Trade Commission. We thus affirm the Commission's ruling that the safe harbor statute applies to process patents in actions under Section 337, when the imported product is used for the exempt purposes of '271(e)(1).
Thus, this case creates an internal split with the authors of Kinik.
Each Use Must Be Analyzed: Amgen did win on another point — that the 271(e)(1) exception does not excuse all activities while a defendant is seeking FDA approval. Rather a court (or Commission) must "consider the exempt status of each study [or use] for which question has reasonably been raised."
In Dissent, Judge Linn stated the situation clearly. Congress likely intended for the safe harbor to include ITC actions, but the safe harbor statute does not – by its terms – actually extend that far.
The thrust of the majority's position is that Congress probably intended § 271(e)(1) to apply in section 337 proceedings the same way it applies in patent infringement litigation under Title 35. While I agree that it would make sense for section 337 to apply that way, the problem remains that if that is what Congress intended, it is not what Congress unambiguously said. . . .

Indeed, it is worth noting that there are also potential policy arguments in support of the textual reading of the statute. Congress may not have intended to extend the same benefits of § 271(e)(1) to foreign pharmaceutical companies as it extended to domestic ones, or it may have intended to discourage the importation of pharmaceuticals that have not yet been approved by the FDA.