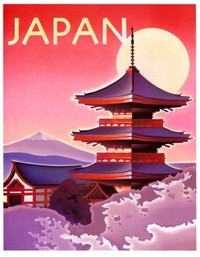 Akira Akazawa v. Link New Tech (Fed. Cir. 2008).
Yasumasa Akazawa was the inventor and owner of a patent covering a new way to change engine coolant. When he died intestate in 2001, his wife and daughters inhereted his entire estate. The daughters then transferred their interest to the mother, and the mother assigned the patent to Akira Akazawa. Akira Akazawa then sued New Link for infringement.
The question on appeal is whether Akira Akazawa properly holds title (because of the non-written intestate transfer).
35 USC §261 has been interpreted to require that patent assignments be in writing. "Applications for patent, patents, or any interest therein, shall be assignable in law by an instrument in writing." Thus, New Link questions whether the intestate transfer of rights satisfies the writing requirements of Section 261.
The CAFC rejected this argument — holding that although ASSIGNMENTS must be in writing, there are other means of transfering patent ownership that need not be in writing. In particular, transfer through "operation of law" need not be in writing under the statute.
On remand, the district court must determine whether, under Japanese intestate law, the title to the patent properly transferred as an operation of law – or whether an assignment was necessary.
If the district court concludes that the '716 patent was transferred to [the heirs] upon Yasumasa's death, then the subsequent transfers between [the heirs] and Akira conveyed ownership of the '716 patent to Akira. If, however, the district court concludes that under Japanese law the '716 patent was transferred to the estate of Yasumasa which then fell under the control of an administrator or executor, a written assignment in accordance with § 261 may then be necessary to convey the patent from the estate to Yasumasa's heirs.
Vacated and remanded.