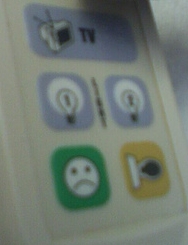 Zenith Electronics v. PDI Communications (Fed. Cir. 2008)
Zenith's patents related to TV remote control devices for use in hospital beds. In patent infringement litigation, the accused infringer (PDI) won on summary judgment of invalidity by anticipation. For its defense, PDI had argued that its accused system was identical to the prior art.
On appeal, the CAFC found the practicing prior art defense lacking — holding instead that "anticipation cannot be proved by merely establishing that one 'practices the prior art.'" This decision flows from the 2002 Tate Access holding that, accused infringers are not free to flout the requirement of proving invalidity by clear and convincing evidence by asserting a 'practicing prior art' defense to literal infringement under the less stringent preponderance of the evidence standard."
At first glance, this decision might appear in direct conflict with numerous Supreme Court and Federal Circuit opinions stemming from the 1884 Ohio Circuit Court statement: "That which infringes if later, anticipates if earlier." Peters v. Active Mfg., 21 F. 319 (W.D.Ohio 1884) (affirmed and quoted in 129 U.S. 530 (1889)). That initial notion, however, can be pushed aside by understanding that the CAFC's problem with the pithy maxim is that it serves as a poor rule of evidence. The court has established a specific element by element procedure for determining anticipation by a clear and convincing standard. When those standards are applied the maxim will be upheld.
On remand, PDI must prove the elements of anticipation. I.e., the defendant must show "that each element of the claim at issue, properly construed, is found in a single prior art reference."