In re Natures Remedies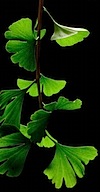 (Fed. Cir. 2009) (nonprecedential)
In October of 2005, a third party (Jemo-Pharm) submitted a request for ex parte re-examination of Natures Remedies patented claim covering an herbal composition of guarana, damiana, and yerbe-mate claimed to cause weight loss. More than one year before Remedies' filing date, an anticipating composition had been submitted to a Danish regulatory organization as part of a request for approval for clinical testing. (The decision is unclear, but implies that the submission was done by Remedies).
A Danish official provided testimony that the submission was a public record and was open for inspection since its date of submission. Remedies' expert, however, argued that a Danish trade-secrecy law would have prevented such inspection. The BPAI accepted the open-access line of argument and found the submission invalidating prior art under 35 USC 102(b). The patentee appealed – arguing that the official submission was not sufficiently publicly accessible to be considered 102(b) prior art.
On appeal, the Federal Circuit affirmed – finding that the regulatory submission was publicly available more than one year before Remedies filed its application. The court began by recognizing that the official's testimony created a prima facie case that the submission was publicly accessible – shifting the burden to the patentee. Of course, BPAI factual findings such as this will be affirmed with a finding of "substantial evidence."
Because [the Danish Official's] declaration established a prima facie case of public availability, the onus was on Remedies to demonstrate that the [regulatory submission] was not accessible to interested members of the public. Remedies, however, failed to carry its burden.
Under the Danish trade-secrecy law, the regulatory submissions are kept secret when they are of "material importance" to a company's "economy." It appears that Remedies could have proven its case but failed to provide evidence to the Board.
Attorney argument, however, cannot take the place of record evidence. See In re Geisler, 116 F.3d 1465, 1470 (Fed. Cir. 1997); Johnston v. IVAC Corp., 885 F.2d 1574, 1581 (Fed. Cir. 1989). Here, the evidence of record does not establish that Remedies intended to keep the formulation of the Medi-Tab capsule confidential until after the study had been completed and a patent application had been filed.
Rejection affirmed
Notes:
102(b) looks at prior art that was "described in a printed publication" more than one year prior to the date of application for the US patent. Implicit within 'publication' is a notion that the material is publicly accessible. Notably, however, there is generally no need to prove that the material was actually accessed. Thus, in this case, there is no discussion of whether the regulatory submission was ever seen by anyone.
Reexam No. 90/007,785 (look it up in PAIR).
In some ways, this case is simply an extension of the Pivonka v. Axelrod case where the Federal Circuit held that the applicant has waived arguments by failing to present them at the Board of Patent Appeals.