Earlier, I published the results of a study of rising claim counts in issued patents over time. My data for that study ended in 2005. I have now updated the dataset for patents issued from 2006 to mid 2009. The results – based on the average of all utility patents issued during those years – are shown in the table below.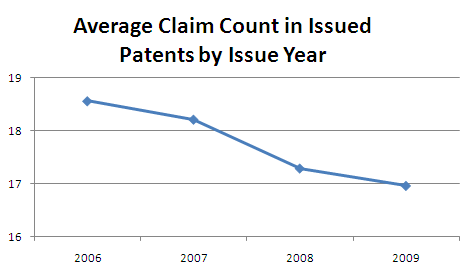 The median number of issued claims has dropped from 15 claims in 2006 and 2007 to 14 claims in 2008 and 2009. The mode claim number continues to be 20 claims as seen in the histogram below.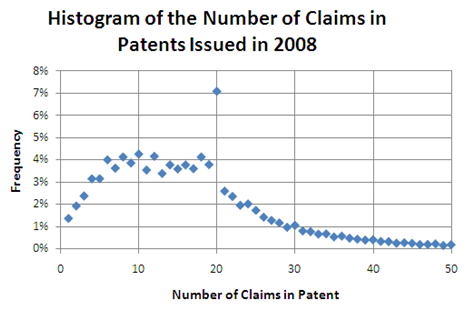 Several factors are likely leading to the lower claim counts: (1) increased USPTO fees for additional claims; (2) more frequent restriction requirements; (3) a greater internationalization of the patenting process; (3) greater hourly attorney fees; and (4) reduced economic value of patents; etc.