Under the TRIPS agreement member Nations can force compulsory patent licenses at their discretion. The 2001 Doha declaration clarifies this point: "Each member has the right to grant compulsory licences and the freedom to determine the grounds upon which such licences are granted."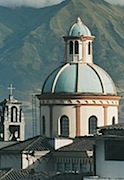 In October 2009, Ecuador's president issued a decree that allows its Ministry of Public Health to issue compulsory licenses based on public interests such as access and costs. According to IP Watch, the government is now "working on a mechanism for issuing those licenses" on a case-by-case basis. [Link]
Spinning this decision, Access-to-Medicines advocate Peter Maybarduk indicated that the US is the world leader in compulsory licensing:
Many countries have used compulsory licenses to promote public interests and remedy anti-competitive practices in a variety of sectors. Today, the United States is perhaps the most frequent user of compulsory licensing; including the government use of defense technologies, and judicially-issued licenses to remedy anti-competitive practices in information technology and biotechnology, among others. Canada routinely issued compulsory licenses during the 1960s and 70s to develop its national pharmaceutical industry. In recent years, a number of countries have issued compulsory licenses to improve access to medicines, including Thailand, Malaysia, Eritrea, Mozambique and Indonesia, among others.

In 2007, Brazil issued a compulsory license for the HIV/AIDS medicine efavirenz. Brazil has provided treatment to hundreds of thousands of people living with HIV/AIDS and saved well over US$1 billion through its combined medicines strategy of domestic production, importation, negotiation and compulsory licensing. [Link]
Major pharmaceutical companies have reportedly agreed to work with the government in collecting royalty payments. [Link] The same report indicates that Ecuador plans to obtain drugs both through local manufacture and imports. Prior to TRIPS, more than four-dozen countries categorically refused to grant patent rights on pharmaceuticals.