Recently issued patent number 7,651,688 is not too remarkable. Its three claims cover an "antibody composition" with a particular arrangement of "sugar chains." The oddity is that the first 10-pages of the patent document are filled with a listing of over 900 references submitted by the applicant in a series of six information disclosure statements. (The examiner included an additional nine references based on her search of the art).
The most common type of reference submitted in this case were documents from the file-histories of other US patent applications owned by the same entity (Kyowa Hakko Kirin Pharma, Inc.). Many of the submitted references are actually from the file-histories of related-cases being examined by the same examiner. See table below:
881. Non-Final OA issued Oct. 17, 2007 in U.S. Appl. No. 10/581,413.
882. 1.111 Amendment filed Apr. 17, 2008 in U.S. Appl. No. 10/581,413.
883. Restriction Requirement issued Jul. 28, 2008 in U.S. Appl. No. 10/581,413.
884. Final OA issued Dec. 11, 2008 in U.S. Appl. No. 10/581,413.

The result here is that the file history includes 13,689 pages of non-patent or foreign prior art. Most of those documents were submitted after the applicant had already received a notice of allowance.
Based on my cursory reading of the file history, I do not see that the prosecuting firm (Sughrue) did anything improper or wrong in this case. To the contrary, based on recent inequitable conduct cases, the patentee is clearly hoping to avoid charges of inequitable conduct based on 'hiding' references. Of course, the applicant did not indicate which (or which parts) of the 900+ references are most relevant and everyone is clear that the examiner is not going to read all of the references. As one practitioner wrote to me: "The balance is way off between useful information in an IDS and covering-our-asses in regards to inequitable conduct. Something needs to give."
I contacted Ken Burchfiel of Sughrue. He provided the following on-point commentary:
Burchfiel: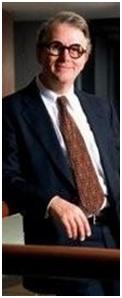 I can't comment on U.S. Patent 7,651,688, except to commend its excellence, and instead offer more general observations on the infectious doctrine of inequitable conduct in a time of "absolute plague" 22 years after Kingsdown.
In view of the Federal Circuit's decisions in Dayco Prods., Inc. v. Total Containment, Inc., 329 F.3d 1358 (Fed. Cir. 2003) and McKesson Info. Solutions, Inc. v. Bridge Med., Inc., 487 F.3d 897 (Fed. Cir. 2007), it is prudent to provide an examiner with citations to office actions in copending applications. Until the court or Congress acts to limit the ever-expanding scope of the meandering duty of disclosure, which now encompasses information that may be of marginal significance, reasonable practitioners have little choice but to follow the mandate of the Federal Circuit and identify Office Actions in other applications that could later be found to be material. It may also be prudent to identify relevant foreign applications and office actions in an IDS, in view of Therasense, Inc. v. Becton, Dickinson & Co., No. 2008-1511 (Fed. Cir., Jan. 25, 2010). Although the prosecution history of a foreign application cannot be used to construe patent claims, it may now render them unenforceable. The extent of disclosure required in a given case is, of course, a judgment call that depends on many factors, including the indeterminate "reasonable examiner" standard applied by the Federal Circuit.
The question is not whether information cited in an IDS is helpful to the actual examiner, but rather whether it may later be deemed material to a "reasonable" examiner by a court. While an actual examiner is required to follow the rules of practice, including the 1992 amendments to Rule 56 limiting the scope of "material" information, a "reasonable" examiner is not similarly bound under Digital Control, Inc. v. Charles Mach. Works, 437 F.3d 1309 (Fed. Cir. 2006). It is not possible, as a practical matter, to determine the scope of information that may be later be deemed material to an unreasonable "reasonable" examiner (i.e., one who, unlike actual examiners, is not fettered by the rules of practice).
As the Federal Circuit again emphasized in Therasense, "if this could be regarded as a close case, which it is not, we have repeatedly emphasized that the duty of disclosure requires that the material in question be submitted to the examiner rather than withheld by the applicant. See LNP Eng'g Plastics, Inc. v. Miller Waste Mills, Inc., 275 F.3d 1347, 1361 (Fed. Cir. 2001) ("[W]hen a question of materiality is close, a patent applicant should err on the side of disclosure."); LaBounty Mfg., Inc. v. U.S. Int'l Trade Comm'n, 958 F.2d 1066, 1076 (Fed. Cir. 1992) ("[A close case] makes it all the more necessary that the [reference] should [be] disclosed to the examiner. Close cases should be resolved by disclosure, not unilaterally by the applicant.")." Whether or not this be divinest sense, it is nonetheless Therasense.
A patent solicitor's life has never been an easy one.
Notes:
Claim 1 reads as follows: An antibody composition comprising antibody molecules, wherein 100% of the antibody molecules comprising a Fc region comprising complex N-glycoside-linked sugar chains bound to the Fc region through N-acetylglucosamines of the reducing terminal of the sugar chains do not contain sugar chains with a fucose bound to the N-acetylglucosamines, wherein said antibody molecules bind to CD52.