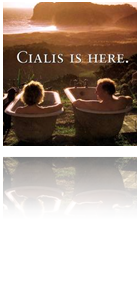 Vanderbilt Univ. v. ICOS Corp. (Fed. Cir. 2010)
Vanderbilt and ICOS have been locked in an inventorship dispute for several years over patent rights to tadalafil, the active ingredient in Cialis. The University argues that its scientists should be listed as inventors on the patents because they provided provided the building-blocks that Glaxo used in its discovery of tadalafil. (ICOS now holds the patent rights).
The district court ruled against Vanderbilt – holding that the Vanderbilt researchers could not be inventors because they did not have an independent understanding of the "complete compound claimed." On appeal, the Federal Circuit rejected that misinterpretation of the law of joint inventorship, but affirmed the final holding based on its conclusion that Vanderbilt had not provided clear-and-convincing evidence that it contributed to the invention.
The Patent Act provides some foundation for the law of joint inventorship.
When an invention is made by two or more persons jointly, they shall apply for patent jointly and each make the required oath, except as otherwise provided in this title. Inventors may apply for a patent jointly even though (1) they did not physically work together or at the same time, (2) each did not make the same type or amount of contribution, or (3) each did not make a contribution to the subject matter of every claim of the patent. 35 U.S.C. § 116 (1988).
The statute does not spell-out the minimum threshold level of contribution that is required of an inventor, but the Federal Circuit has held that a joint inventor must have contributed "to the conception of the claimed invention."
Although physical collaboration is not required, the Federal Circuit has also held that some level of collaboration is required. Collaboration can certainly be one-way. Thus, the Vanderbilt researchers might have some claim to inventorship rights if the Glaxo researchers had relied upon information provided by the Vanderbilt researchers. The Federal Circuit rejected that conclusion based on the lack of factual support – even though the Vanderbilt researchers did provide important material to Glaxo (in the UK), there was no evidence that the Glaxo researchers (operating in France) relied upon the material in their inventive process.
Writing in dissent, Judge Dyk argued that the proper course of action was to remand for a better decision. Judge Dyk picked up on confusion in the district court opinion that both accepted and rejected the notion that the Vanderbilt researchers contributed to the inventive process. Additionally, Judge Dyk argued that the district court's factual conclusions were directed toward reaching a conclusion to the erroneous question of law (discussed above) and that those factual conclusions were tainted by the error in a way that requires remand.