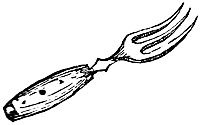 The USPTO is in the midst of considering a new multi-track examination system that would offer patent applicants options to choose between fast-track "prioritized" examination, ordinary examination, and delayed examination. It is expected that applicants choosing the fast-track will be required to pay an additional fee while applicants choosing delay will pay a reduced application fee. Small entities would continue to pay half-price regardless of their choice. [WSJ Article by Amy Schatz]
The PTO is expected to release a request for comments later this week and to hold a public meeting this summer before implementing the program in early 2011.
The 750,000 backlog of pending patent applications is tolerated largely because so many of the pending applications relate to inventions that are not urgent. Rather, companies and inventors tend to file for patent protection well before a market develops or a marketable product exists. In those situations, applicants are not upset by PTO delay because that delay saves the company from making cash expenditures. In the short-run, the delay pushes-off potential lawyer and PTO fees. In the longer run, the delay provides an opportunity for patent applicants to cull their portfolio with either the invention or its marketability fail to be realized. Here at the University of Missouri, for instance, the usual approach is to file a lower-cost provisional patent application that is then followed by a more-costly non-provisional application once the value of the invention is more assured — this is an approach frequently followed for US-originated inventions.
Of course, with the current backlog, patent applicants are delayed regardless of whether they want delay. And sometimes it is important to quickly obtain patent protection — perhaps to protect an emerging market or to satisfy potential investors. A major problem with the current system is that the backlog delays everyone and there is no easy mechanism to speed-up the process.
On this point, the Wall Street Journal Quoted Director Kappos: "Not every application needs to go at the same speed. Some need to go fast and some need to go more slowly. . . . By allowing applicants some control over the timing of examination, USPTO resources would be better aligned with the needs of innovators. We look forward to the public's comments on this proposal." In the same article, I am quoted as saying "I have some hope that the Three-Track program will be helpful."
The fast-track The PTO believes that many of the delayed applications will be abandoned by the applicant prior to paying the fee to re-enter the examination process.
Several issues need to be worked-out before the program is implemented: [More to come…]