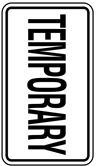 There are several reasons why the onslaught of false marking litigation should be seen as merely a temporary flash in the pan.
Business Practices: For the past several decades, manufacturers and retailers had become lax in policing the false marking of their products. For the most part that laxity no longer exists. It is easy for a company to take steps to avoid false marking charges and the prospect of litigation now provides sufficient incentive.
Legal Rules Requiring Pleading in Particular: In the case In re BP Lucricants, ___ F.3d ___ (Fed. Cir. March 15, 2011) (on mandamus), the Federal Circuit recently held that a false marking plaintiff must plead the their case with particularity under Fed. R. Civ. Pro. R. 9(b). Rule 9(b) states that "In alleging fraud or mistake, a party must state with particularity the circumstances constituting fraud or mistake. Malice, intent, knowledge, and other conditions of a person's mind may be alleged generally." Here, the court held that a complaint must at least "provide some objective indication to reasonably infer" that the defendant had knowledge of the falsity. In the language of Exergen, the false marking plaintiff must provide detail on "the specific who, what, when, where, and how" of the alleged fraud. Exergen Corp. v. Wal-Mart Stores, Inc., 575 F.3d 1312, 1327 (Fed. Cir. 2009). This heightened pleading requirement seems likely to result in a large number of cases being dismissed – unless the plaintiff has inside knowledge of the manufacturer's decision making process.
Other Legal Limitations: There continues to be ongoing uncertainty as to what evidence will really be required in order to prove that the manufacturer had intent to deceive the public. In addition, at least one court has held the false marking statute unconstitutional and the Federal Circuit is hearing that issue on appeal.
Likely Low Fine: The courts have not developed any jurisprudence for calculating the fine – other than the obvious notion that the fine must be less than $500 per offense. It is quite likely that the fines eventually assessed will be low. Of course, the problem for defendants is the uncertainty.