By Dennis Crouch
D. 624,501 –a dual USB adapter owned by Ever Win International. Ever Win's product is available from Amazon for $20 and is allegedly being infringed by similar devices being sold at CVS and other locations.
Nebo's No. D.659,869 covers these funky flashlights that are allegedly being infringed.
Jugs Inc. owns No. D.451,566 that covers a five-position batting practice tee that is allegedly being infringed by Wilson's and others. Wilson's has asked for a declaratory judgment of invalidity alleging that it began using its version of the product (shown in yellow) in 1996, five years before the patent's 2001 priority date.
Oakley has again asserted its D. 397,350 that covers eyeglass fronts.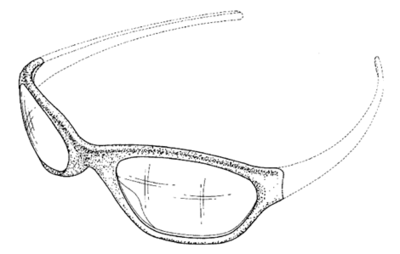 Lulumon has asserted its Design Patent No. D.645,644 against Calvin Klein. Klein immediately caved.