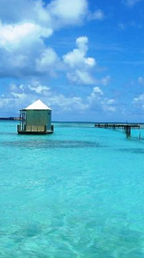 By Dennis Crouch
The Caribbean nation of Antigua and Barbuda has won its case against the United States at the World Trade Organization (WTO) and is now authorized and moving forward with the granted sanction – suspension of all American-owned intellectual property rights within the Antigua borders. This trade sanction comes as a response to the US campaign against off-shore on-line gambling. That campaign has decimated an Antiguan industry and was found to violate the US WTO trade obligations. Antigua has been negotiating with the US for the past decade on some mechanism to resolve the dispute.
In a press release, Hon. Carl Roberts High Commission from Antigua to the UK indicated the following: "For nearly a decade, Antigua has sought to resolve the dispute with the United States Government over the US failure to abide by American treaty obligations with regard to remote gaming." Colin Murdoch, Trade Ambassador for Antigua goes on: "This decision [to suspend US IP rights] did not come easily. After countless proposals from our government have been more or less ignored by the Office of the USTR – numerous decisions by the WTO declaring the United States Government's position illegal – and failure of the United States Government to provide meaningful proposals to end the dispute, the WTO provides this remedy not to encourage illicit behavior by nations; but rather to provide them with a way to secure their legal rights as sovereign nations."
At this point, the Antiguan government has not indicated the exact date when suspension will begin or whether the suspension will apply to both IP procurement and enforcement. About 10 patent applications were filed in Antigua in both 2010 and 2011.
The Land of 365 Beaches may soon become the hot site for unlicensed but legal copyright streaming. Companies may want to proactively register their .AG domain as well.