The chart below is a histogram of prosecution pendency for design patents issued during the past three years. As the chart shows, the bulk of design patents are issued within 12-months of the filing date and only a handful take more than three years to issue. As I have written before, most design patents are issued without substantive rejection or amendment.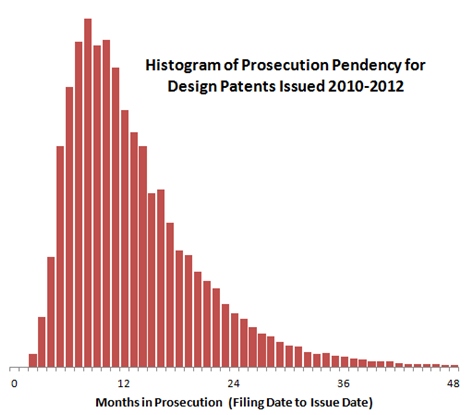 Nike's Design Patent No. D659,988 issued last year after less than three-months in prosecution as part of the design patent "rocket docket."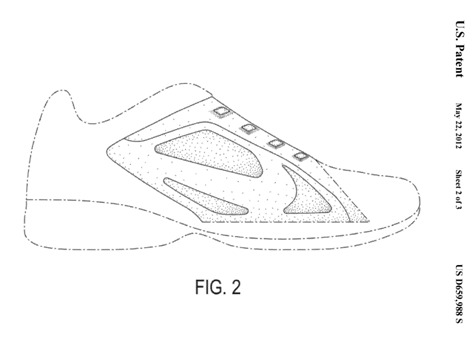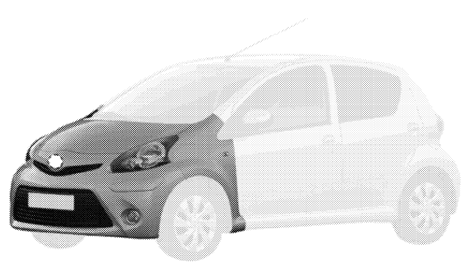 Toyota's Design patent No. D674327.