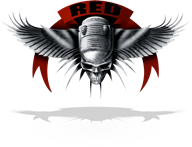 by Dennis Crouch
Sony of Japan v. Red Digital Cinema (C.D. Cal. 2013)
Jim Jannard founded RED Digital Camera a decade ago and the company sells professional digital video cameras for tens of thousands of dollars each. Jannard is also the founder of Oakley. As you might imagine, these cameras both work well and have style.
Sony also makes digital video cameras and has now sued Red for patent infringement. The complaint alleges infringement of seven different patents. U.S. Patent No. 5,442,718, 5,523,795, 5,999,213, 6,009,233, 6,423,993, 7,138,617, and 7,304,287. These patents all claim priority back to original applications filed in Japan.
Now, it turns out that Sony's complaint is retaliatory. In February, Red Digital served Sony with its papers alleging infringement of two patents. U.S. Patent Nos. 8,358,357 and 8,174,560. That case is ongoing in the Southern District of California. So far, neither party has filed a request for inter partes review.
In the past, Red sued Wooden Camera for infringing a design patent and trade-dress associated with knock-off accessories and 24P for a declaratory judgment of non-infringement of its Patent No. 5,334,013. Those cases both settled.

It appears that the Sony/Red litigation is currently focused in the US. However, Sony is in a position to push this dispute to a more global scale. For his part, Jannard is intimately familiar with the patent system through the hundreds of lawsuits filed by Oakley against knockoff competitors.