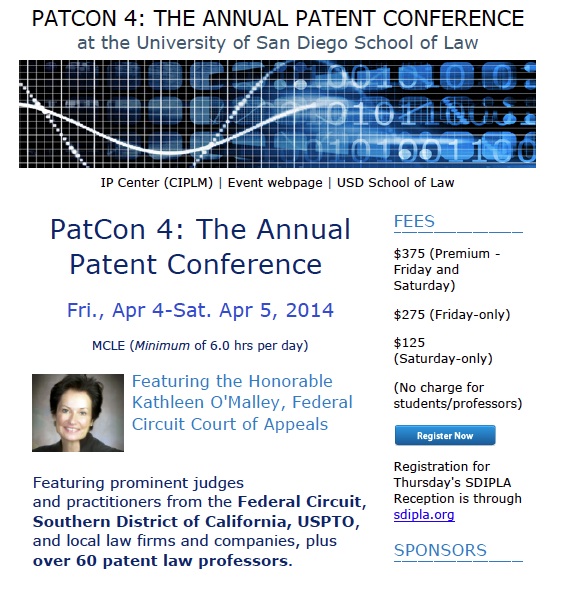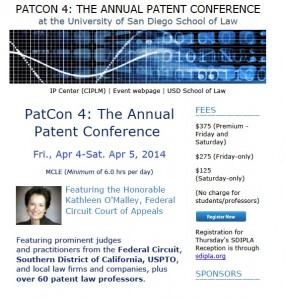 On April 4th and 5th, the University of San Diego School of Law will host PatCon 4, the largest annual conference for patent law scholars.   Over 60 patent law, economics, and business professors—as well as Federal Circuit Judge Kathleen O'Malley, USPTO Chief of Staff Andrew Brynes, and several district court patent pilot judges—will be participating.
In addition to panels on patent law doctrine, pharmaceutical & biotech patents, empirical studies of patents and litigation, remedies, commercialization, economic theory of patents, international patent law, and the history of patent law, PatCon will feature a "patent trolls" debate pitting Mark Lemley (Stanford) & Michael Meurer (BU) against John Duffy (Virginia) & David Schwartz (IIT-Chicago) on whether "hostility to patent trolls is not well justified theoretically or empirically and will likely result in bad law."  (I'll be there as well, presenting on a project that I'm working on that's tentatively called "A Law and Economics Approach to Patent Assertion Entities.")
PatCon offers up to 12.5 hours of CLE credit for attorneys. More information on PatCon can be found here.