The chart below shows the relative distribution of new patent lawsuit filings (complaints) over the past decade.  I included the top four most popular jurisdictions (E.D.Tex., D.Del., C.D.Cal., and N.D.Cal.) and also a catch-all category for the sum of the other 90 or so districts in the country.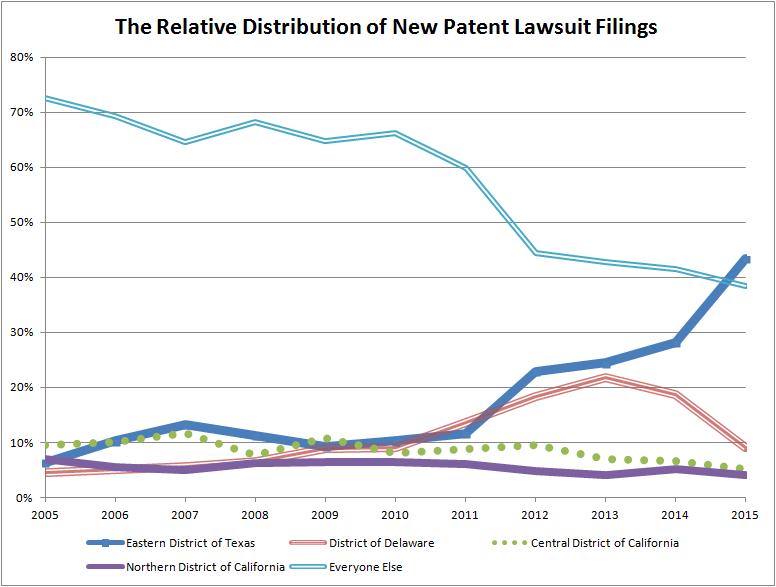 You'll note that E.D.Tex. has been the leading district almost every year for the past decade, but that growth has increased since the AIA (2011) and even further increased in 2014 and 2015.  Part of ramp-up comes from the fact that the E.D.Tex. cases already had more defendants-per-patent and the joinder provisions of the AIA could be seen as a natural expression of that phenomenon.  However, the rise in 2015 can't be so easily explained.
If you calculate the HHI, this now looks like a very concentrated market.