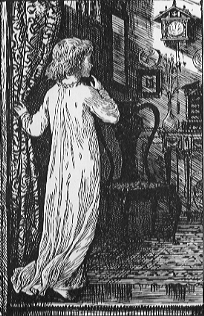 by Dennis Crouch
Immersion Corp. v. HTC Corp. (Fed. Cir. 2016) [ImmersionHTC]
Sometimes one day makes a big difference – especially if you accidentally missed yesterday's deadline (or if you misread the statute).
The case here is about the deadline for filing a continuation application under 35 U.S.C. § 120.  The general rule for filing a continuation application is that it must be filed while the parent application is "alive" – before the parent is either patented or abandoned.   The statutory language for this requirement statues that must be "filed before the patenting or abandonment of or termination of proceedings" of the parent application." Id.  Since patents are thought to issue at 12:01 am on their appointed date of issue (and thus are enforceable any time that day), the statutory language seems to suggest that a proper continuation must have been filed on the prior-day in order to have been "filed before . . . ".  The PTO has never gone-in for that interpretation and instead has long stated in its regulations that continuations may be properly filed on the issue date.
On appeal here the Federal Circuit contravenes that statutory language and sides with the PTO interpretation. In particular, the court holds that a continuation is properly filed on the date of issuance of the parent application. In reaching this decision, the court looked to the long history of allowing same-day-continuation filing and support from the PTO.
In short, the repeated, consistent pre-1952 and post-1952 judicial and agency interpretations, in this area of evident public reliance, provide a powerful reason to read section 120 to preserve, not upset, the established position. And the conclusion is reinforced by the fact that Congress has done nothing to disapprove of this clearly articulated position despite having amended section 120 several times since its first enactment in 1952
To bolster its decision supporting the PTO, the court interestingly indicates that the PTO's interpretation of the deadline is "essentially procedural." As a result, the PTO's statutory interpretation should be given weight rather than considered de novo on appeal.
The decision by Judge Taranto and signed by Judges Prost and Linn.  Because of the clear pro-patentee outcome of this decision and textual strain, a well positioned petition for certiorari has some chance.