Notes from PPAC:
Eligibility: Gene Quinn discusses the patent eligibility debate and Robert Bahr's update at IPWatchDog.
China: 2015 the Chinese Patent Office (SIPO) received 2.8 million patent applications.  The country is looking to move from a "big" IP country to a "strong" IP country. [Link]
Designs: Design patent applications expected to reach 40,000 for FY2016 – up from under 30,000 in FY2010. The PTO is working to improve design patent prosecution speed – current wait of more than a year for a first office action. [Link]
Regional Patent Offices: Around 500 examiners are working in the regional patent offices. [Link]
PTAB: David Ruschke is now fully in charge as PTAB Chief. Scott Boalick continues as deputy. Ruschke was Chief Patent Counsel of Medtronic for many years. [Link]
PGR Filings: Although there are now tens of thousands of issued AIA patents, very few PGR petitions have been filed.
Ex Parte Appeals: The number of pending Ex Parte appeals continue to drop. Great work PTO.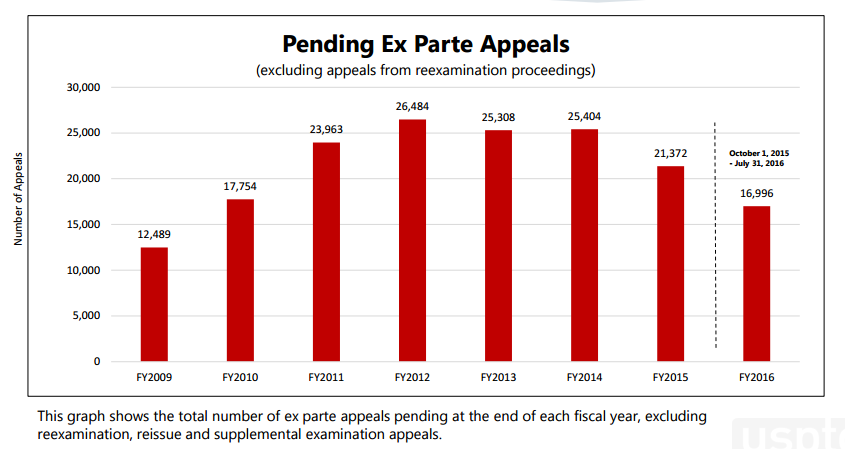 Finally, off topic – read Prof Holbrook's essay on The Real Reason the EpiPen and other off-patents are so expensive at the conversation.