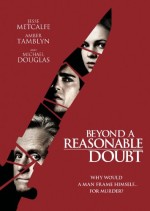 Although non-precedential, Philips v. Zoll Medical (Fed. Cir. July 28, 2016) offers some interesting insight on the Federal Circuit's approach to indefiniteness.
The Patent Act requires that claims be written in a way that "particularly point[s] out and distinctly claim[s] the subject matter which the inventor . . . regards as the invention." 35 U.S.C. 112(b).  In Nautilus, the Supreme Court held that a patent claim survives this test only if it provides "reasonable certainty" as to the scope and bounds of the invention.
In the case, the jury was instructed under the old standard that permitted invalidation under 112(a) only when a claim's meaning was "insolubly ambiguous."  On appeal, the Federal Circuit vacated the not-invalid jury verdict and ordered a new trial.  The court writes:
While there may be some factual scenario where the reference to "insolubly ambiguous" is nonprejudicial, this is not that case. Here, the sentence, "Rather, only claims that are insolubly ambiguous are indefinite," is the strongest, most forceful statement in the entire instructions on indefiniteness. It seems almost certain that amidst the back-and-forth, give-and-take of the remainder of the jury instructions on indefiniteness, the jury would gravitate to the single, definitive statement in the instructions. Furthermore, this sentence is juxtaposed with, "Absolute clarity is not necessary," and connected with "rather, only," which slants the playing field against a finding of indefiniteness in a way that is no longer appropriate after Nautilus. On this basis, we find that the district court's reference to the insolubly ambiguous standard was prejudicial.
Although we know that Nautilus made it easier to invalidate claims as indefinite, the court still has not spelled out the meaning of "reasonable certainty."  On this point, the court merely demurred: "While we have not clarified the relationship between 'insolubly ambiguous' and 'reasonably certain,' it must be admitted that the "insolubly ambiguous" standard is a harder threshold to meet than the post-Nautilus standard."
Although the reasonable certainty test is new to the indefiniteness doctrine, it is not new to the law.  The area where it is most well known is likely in proving "special damages" such as lost-profits on breach of contract or in a tort action. Some have also linked "reasonable certainty" as the inverse of "reasonable doubt."  Reasonable certainty only exists when there is no reasonable doubt. Henry L. Chambers, Jr., Reasonable Certainty and Reasonable Doubt, 81 Marq. L. Rev. 655 (Spring 1998).
The bottom line for the reasonable certainty standard is that, while some uncertainty is permissible, the scope should be free from speculation or conjecture.
[Updated to fix typo 102(b), not 102(a)]