Securus Tech v. Global Tel*Link (Fed. Cir. 2017) (IPR2014-01278) (Pat. No. 7,860,222)
In this nonprecedential decision by Judge Chen, the Federal Circuit has partially-vacated and remanded – finding that the Board (PTAB) had failed to explain its obviousness decision.
Although obviousness is a question of law, essentially all of the building blocks to that conclusion are factual queries.  The result then is that obviousness decisions by the PTAB are difficult to overturn on appeal – since an agency's factual findings are given substantial deference on appeal.  Unlike a jury, the PTAB has to actually make the necessary factual findings that lead to its obviousness findings.  In addition, the PTAB must explain how the evidence-presented led to its particular conclusion:
First, the Board must "make the necessary findings and have an adequate 'evidentiary basis for its findings.'" [Quoting In re Nuvasive (Fed. Cir. 2016), internally quoting In re Lee (Fed. Cir. 2002)].  Second, the Board "must examine the relevant data and articulate a satisfactory explanation for its actions including a rational connection between the facts found and the choice made." Id.
Thus, although a low standard, the PTAB must have at least a rational basis for connecting the evidence to its factual findings.  In its analysis, the Board must also consider counter-arguments.
In this case, the Board "failed to articulate any reasoning for reaching its decision" as to claims 3, 8, 14-15, 17, 19 22-32, and 34-36.  (emphasis in original). Considering the PTAB Decision [IPR2014-01278-FWD-20160121], the Court looks to be absolutely correct that it fails to particularly explain the invalidity of these claims.
There continues to be an internal debate within the Federal Circuit on how the PTAB should handle IPR Failures by the PTAB.  Here, the court vacated and remanded for further consideration.  Other panels have simply reversed without providing the PTAB opportunity to correct its errors (if possible).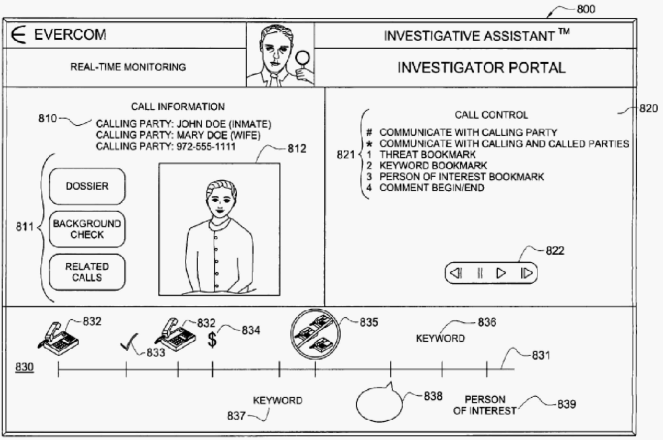 Focus on Procedure: Judge Chen's decision here was careful to focus on procedure since the substance is almost totally lacking.  The '222 Patent's Claim 1 is directed to a communications system whose invalidity was easily affirmed by the Federal Circuit.  Disputed Claim 3 depends from Claim 1 and adds the requirement that "communications between individuals comprise telephone calls."  Without any prior art, one skill in the art of communications systems would find it obvious to use a telephone to communicate.  Further, the actual prior art relied upon by the Board (U.S. App. Pub No. 2004/0081296) discloses telephones for this purpose.  All this also helps to explain the remand.