First Data Corp. and Frank Bisignano v. Eric Inselberg and Inselberg Interactive (Fed. Cir. 2017).
Interesting tale: Back in 2010 Frank Bisignano loaned Inselberg Interactive (Interactive) $500,000 – a loan personally guaranteed by the company's owner Eric Inselberg as well as by a security interest in the patents owned by Interactive at the time.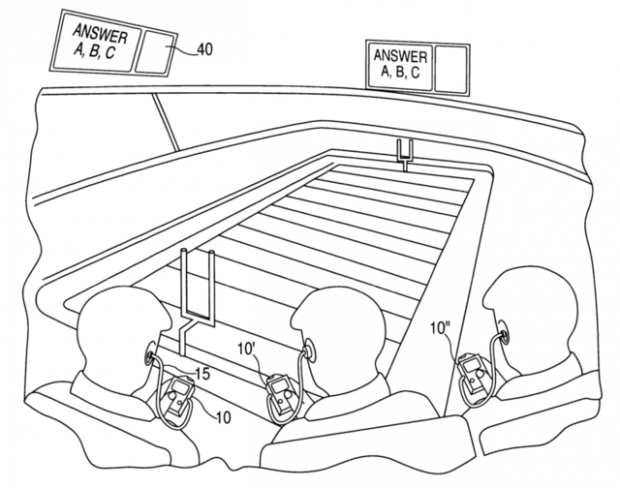 By 2011, the federal authorities were after Inselberg and charged him with criminal sports memorabilia fraud.  Those charges were later dropped after witnesses recanted Inselberg convinced prosecutors that the witnesses had lied.  [UPdate  By that time, however, Interactive had defaulted on the loan to Bisignano.  As a consequence, "Inselberg and Bisignano entered into an agreement that purported to convey Interactive's patent portfolio to Bisignano."  [USPTO Assignment Records]
Bisignano later became CEO at First Data and First Data (arguably) began to make use of some of the patents in Inselberg's former portfolio.  Inselberg then approached Bisignano and requested that First Data pay a license fee (and also claiming that the prior assignment was invalid).   After being threatened with a lawsuit, Bisignano and First Data filed for declaratory judgment in Federal Court upholding the assignment and thus denying infringement.  Inselberg responded with a New Jersey state court action asserting that – under N.J. State Law – that the assignment was invalid.  In the state court case, Bisignano asserted non-infringement as a counter claim and then removed that case to federal court as well.
The two federal cases were both docketed before Judge McNulty who dismissed them both — finding no federal cause of action.  McNulty wrote:
Inselberg and Interactive acknowledge that they are not now the owners of the patents. They agree that they do not currently possess standing to sue for infringement. [Rather, they seek] a declaratory judgment that the assignment was invalid under state law.
Thus, according to the district court, the only issue truly at hand now is who owns the patents (with a side issue of whether the assignment included further duties).   Since transfer of patents is a matter of state law – there is no federal cause of action.  [Inselberg District Court Dismissal].
On appeal, the Federal Circuit has affirmed the dismissal – following its prior Jim Arnold decision. Jim Arnold Corp. v. Hydrotech Systems, Inc., 109 F.3d 1567 (Fed. Cir. 1997).
[In Jim Arnold], the plaintiff attempted to assert an infringement claim, but that claim was contingent on the success of the plaintiff's state law claim that its prior assignment of the patents was void. We concluded that the district court did not have jurisdiction over the infringement claim . . . until ownership is restored in the assignor.
The approach here then is for the State Court to first figure out ownership.  Then, if it decides that Interactive is the owner, an infringement case can return to Federal Court.
Brian Brooks founder of Clinton Brooks represented the prevailing party Inselberg while William Adams led the Quinn Emanuel team on the other side.