By Jason Rantanen
I'm presenting some data from the Compendium of Federal Circuit Decisions later today at Chicago-Kent's terrific conference on The Power of the PTAB.  Below are a few of the graphs I'll be showing, along with a bonus graph involving Federal Circuit review of inter partes review proceedings.  All data is through October 17, 2017.
This first graph shows the distribution of dispute types in opinions and Rule 36 summary affirmances that arise from the USPTO.  Unsurprisingly, most of the growth in these decisions comes from appeals in IPRs.  More surprising to me was that a substantial chunk of the growth from 2014-16 came from appeals from inter partes reexamaminations.  Those will drop off as the last reexaminations work through the system.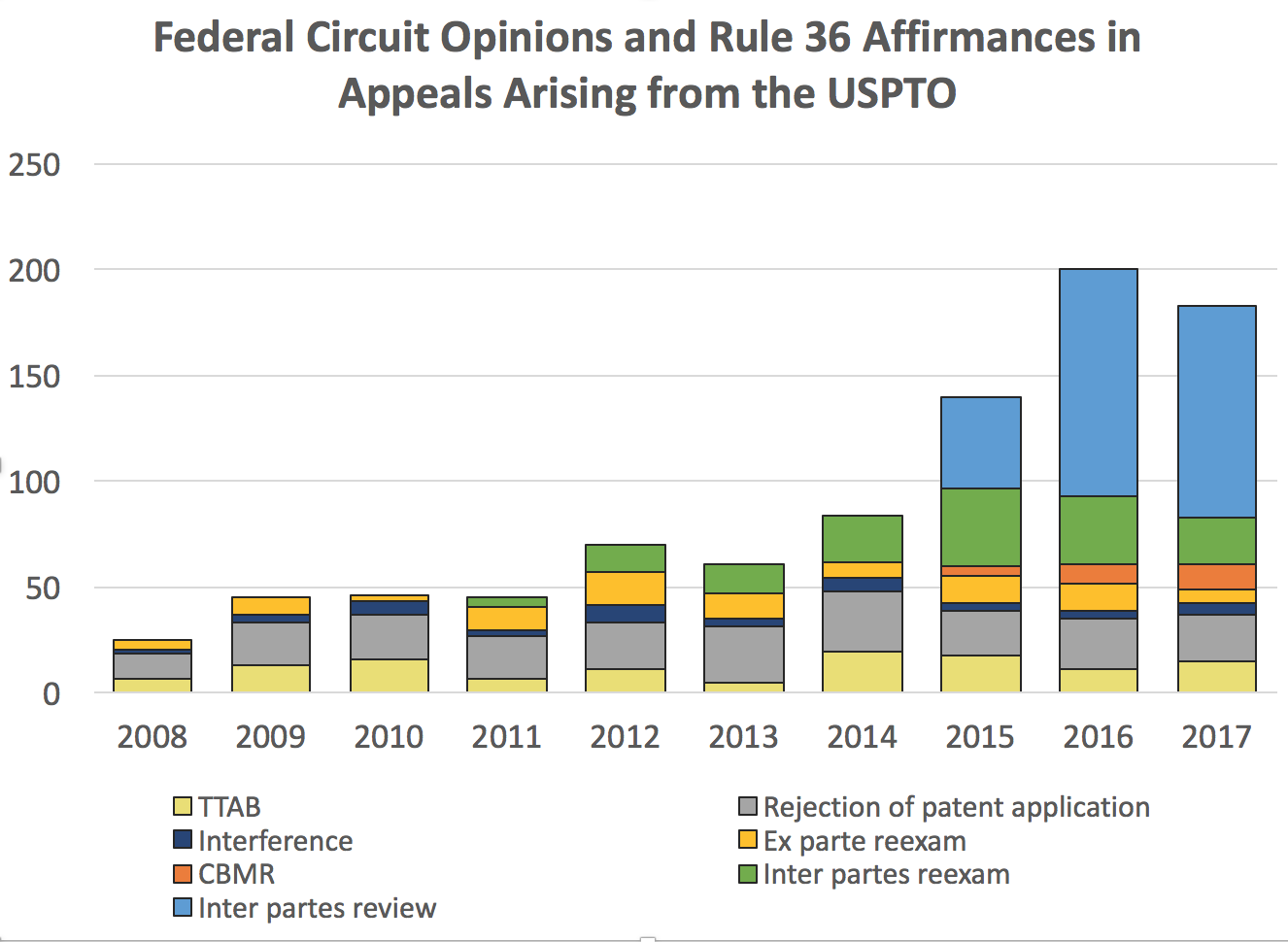 This second graph shows the affirmance rates in different dispute types for the period 2012-2016.  Note the difference between affirmance rates in ex parte-type proceedings versus the rates in inter partes-type proceedings.  For the CBMR and Interference rates, keep in mind that the number of these decisions is small for this time period (CBMR, n=15, Interference, n=25).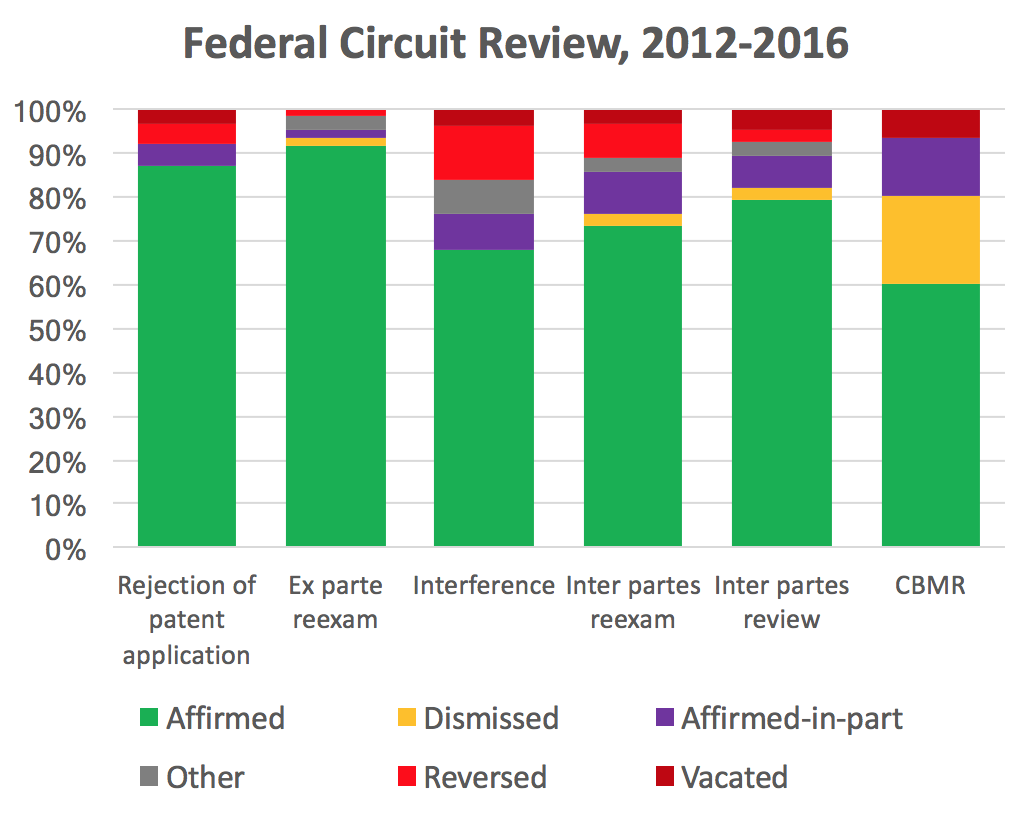 Here's the bonus graph: the affirmance rates for inter partes reviews only.  Although the affirmance rate was above 85% for 2015 (n=44), it was lower in 2016 (n=107), and so far for 2017 has been even lower (n=100 through Oct. 17, 2017).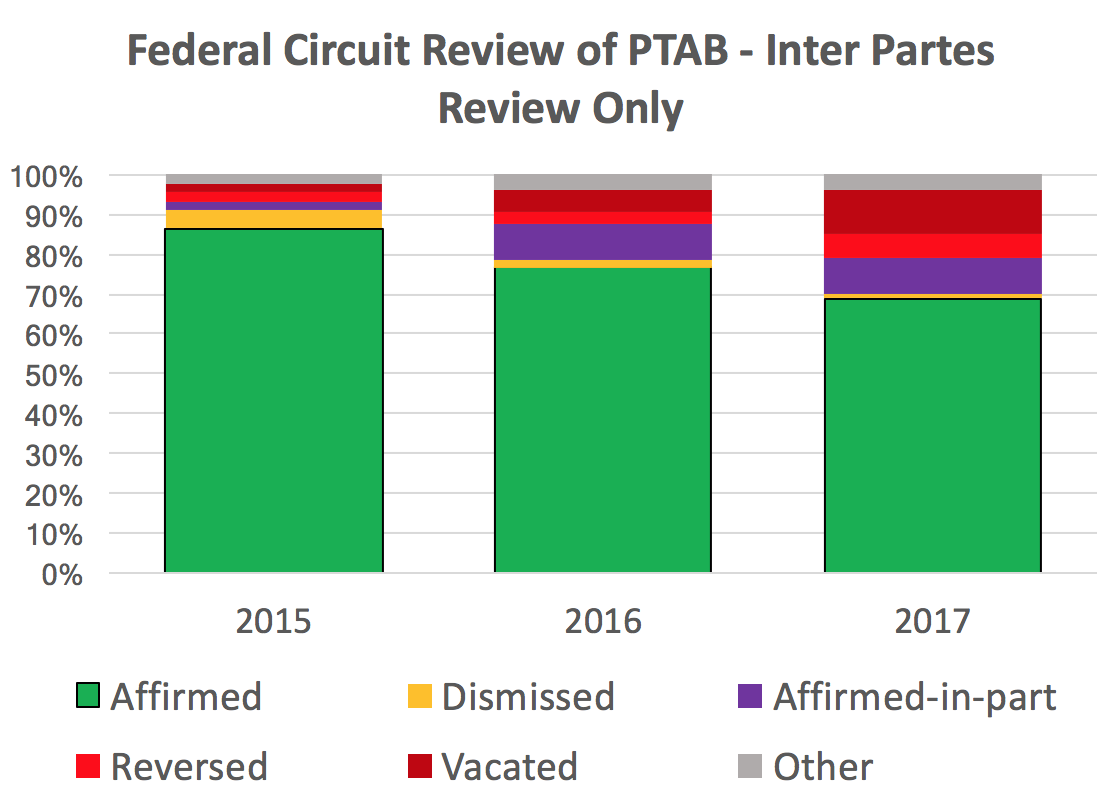 This last graph shows the frequency of the Federal Circuit's use of Rule 36 summary affirmances.  The "post-Crouch" drop may vindicate Dennis's February 1, 2017 post on Rule 36 affirmances.  That bar reflects the frequency of Rule 36 affirmances in these appeals since that date.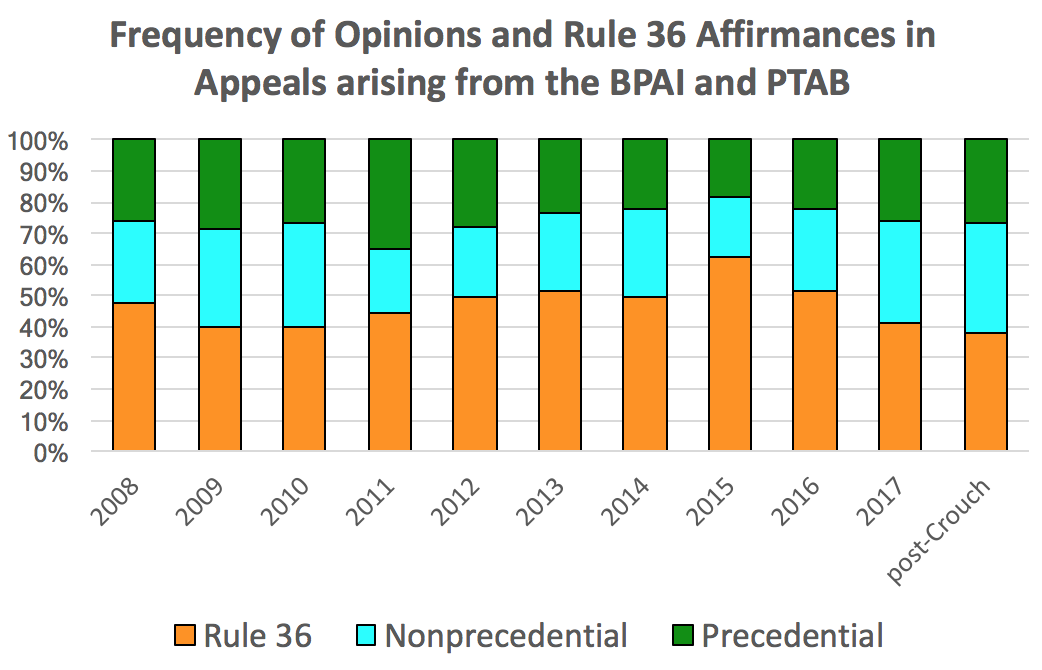 Thanks to my research assistants, Louis Constantinou, Sarah Jack and Brett Winborn for their hard work on the Compendium.  If you are a researcher on the Federal Circuit and would like access to the Compendium in its beta state, please drop me an email.