by Dennis Crouch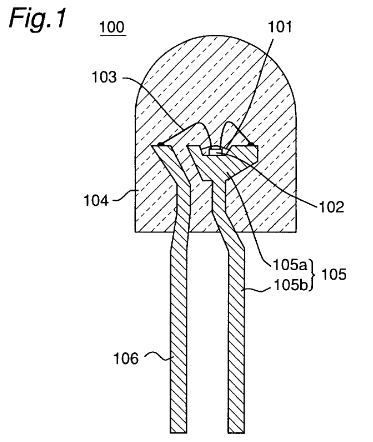 The light bulb represents the patent system in many ways – both for the invention itself and for the symbolic spark of creativity and determined perseverance that it represents.  Thus, it may be appropriate that a new Supreme Court petition stems from a light-bulb case (white LEDs). Nichia Corporation v. Everlight Electronics Co., Ltd., Supreme Court Docket No. 17-1707 (2018).
Professor Mark Lemley (acting in his role as an advocate) has filed a new petition for writ of certiorari focused on the question of obviousness — asking why the Federal Circuit is effectively treating obviousness as a question of fact:
1. This Court has repeatedly held that whether a patent is invalid as obvious is a question of law, though it may depend on subsidiary factual findings. . . . Should an appellate court review the ultimate legal question of obviousness de novo, as the Seventh and Ninth Circuits have held and as the Federal Circuit held before 2012, or must the appellate court defer to a jury's conclusion even on the ultimate legal question, as the Federal Circuit has repeatedly held in patent cases since 2012?

2. Alternatively, if this Court were to conclude that obviousness presents a "mixed" question of law and fact, as the Federal Circuit now treats it, should this Court grant certiorari, vacate, and remand this case to determine whether appellate review of that "mixed" question should be de novo or deferential in light of U.S. Bank National Association ex rel. CWCapital Asset Management LLC v. Village at Lakeridge, LLC, 138 S. Ct. 960, 967 (2018), a case decided after the Federal Circuit decision here?
Nichia Corporation v. Everlight Electronics Co., Ltd., Supreme Court Docket No. 17-1707 (2018).
The brief explains that in 2012, the Federal Circuit abandoned its historic treatment of obviousness as a question of law (and de novo review) and began instead "deferring to jury verdicts even on ultimate questions of law."
Although this particular case is focused at the appellate level, a statement from the Supreme Court could also shift how district courts decide — particularly requiring that district court judges rule on the ultimate question of obviousness (doing so would require a reasoned opinion as well).  The brief explains that this designation as a question of law is not a mere happenstance in this situation – but rather:
[R]eflects the long-standing recognition that patents are public rights and that the public has an interest in the proper determination of their validity. . . Judges, not juries, are expected to set the proper balance between the interests of patentees and the public, and to do so on the record.
I previously wrote about the Federal Circuit's jumping-off point in the case of Kinetic Conceps v. Smith & Nephew:
In this case, Prof. Lemley is representing the patentee Nichia who's asserted claims were found invalid by a jury. The patent, U.S. Patent No. 5,998,925, covers an improved white-light LED.