By Dennis Crouch
(1) Under Dir. Iancu, the USPTO appears to be moving away from eligibility rejections. The chart below shows that the past year about 8% of all examiner rejections were eligibility rejections. Over the past three months, that statistic has dropped to about 6.6%. During that time, the PTO has officially changed its approach via the Berkheimer memo, and Dir. Iancu's leadership lends authority to the Office's approach to broader eligibility.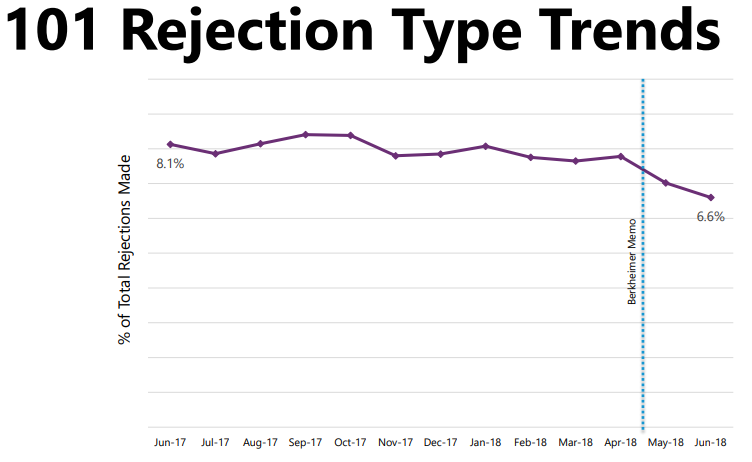 (2) AIA Trial institution rates continue to fall – although slightly. Post-Grant Review proceedings are not becoming popular. Several hundred patents have been subjected to multiple (3+) petitions challenging validity.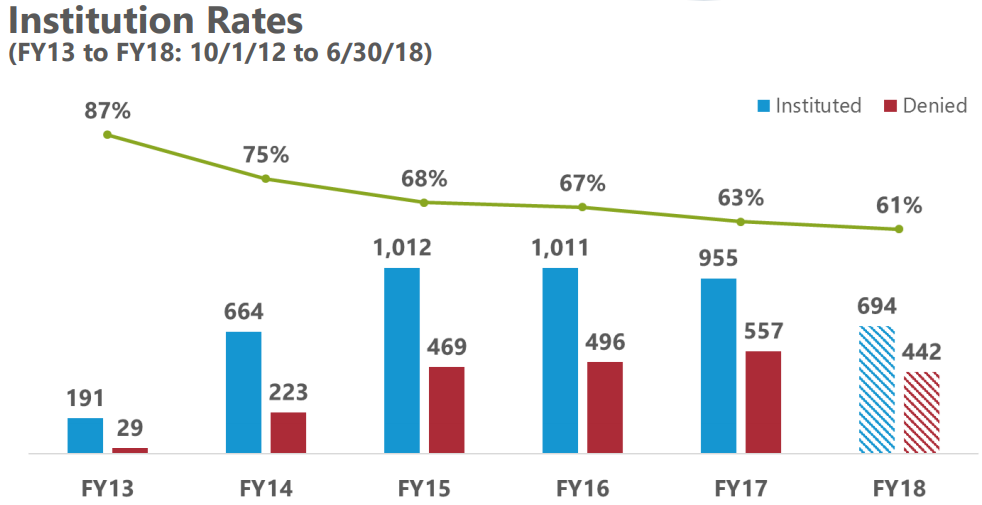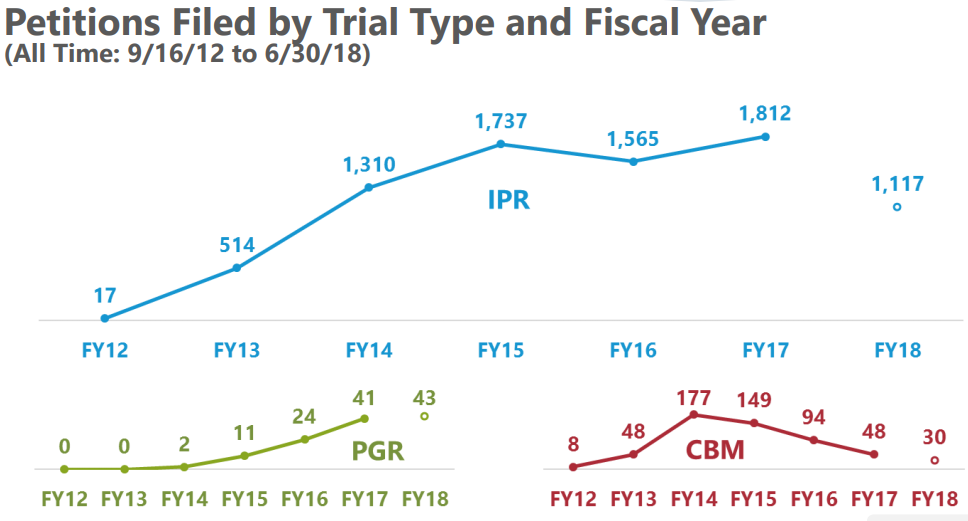 (3) Although I am not clear how this will happen, the USPTO expects that its spending and revenue will level out perfectly by the end of the fiscal year.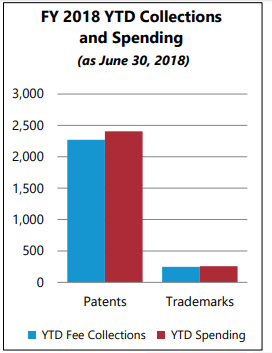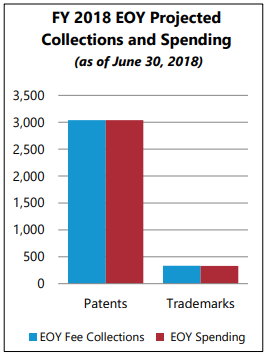 (4) Several bills are pending in Congress. None are currently likely to pass.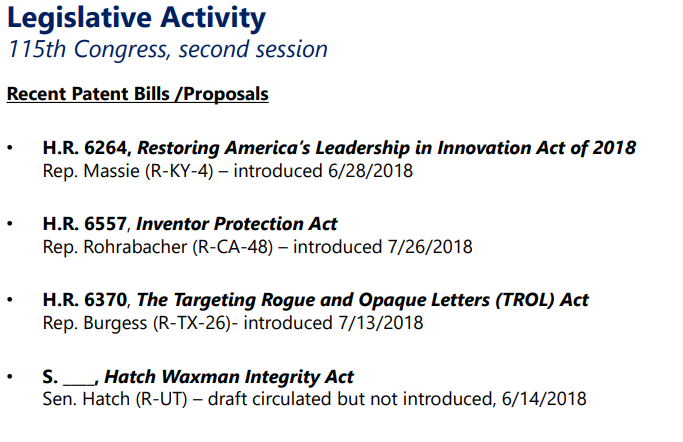 (5) Draft of 2018-2022 USPTO Strategic Plan to be released later in August.
(6) USPTO AI Conference set for December 5th, 2018, USPTO Madison Auditorium.