by Dennis Crouch
I previously wrote about the Real Foods v. Frito Lay case in a post titled Federal Circuit and Sealed Opinions. Now, the court has unsealed its decision focusing on trademark rights in CORN THINS and RICE THINS.  Frito-Lay opposed the registrations and the Trademark Trial & Appeal Board (TTAB) agreed — finding the marks "merely descriptive" and without "acquired distinctiveness."
Generic terms — common names of a descriptive class — cannot be registered as trademarks.  Other descriptive marks can be registered — but only once they acquire distinctiveness. 15 U.S.C. § 1052(f).  Proof of distinctiveness is not required for terms that are suggestive (rather than descriptive) of a class, nor is it required of arbitrary or fanciful marks.
Real Foods sells food products that look a lot like rice cakes, but calls them CORN THINS and RICE THINS. As the name suggests/describes, these are thinner than traditional rice cakes.
I have personally purchased these before.  Interesting story – I remember being confused since the name of the product seemed descriptive and so did the name of the company (Real Foods).  I thought – maybe this is one of the store-branded generic product.  But, they tasted good and the products now have acquired secondary meaning in the eye of this consumer. 
The level of descriptiveness is an issue of fact when decided by the TTAB and thus reviewed for substantial evidence – a low standard of review.  On appeal, the Federal Circuit found that the TTAB had sufficient evidence to find the marks highly descriptive.  The products are made of corn and rice respectively and are comparatively thin (when compared with traditional cakes).   There are also lots of other thins on the market – "Herb Rice Thins," "Baked Potato Thins," "FalaFel Thins,"
"Pita Thins," and "Wheat Thins." (Some images below).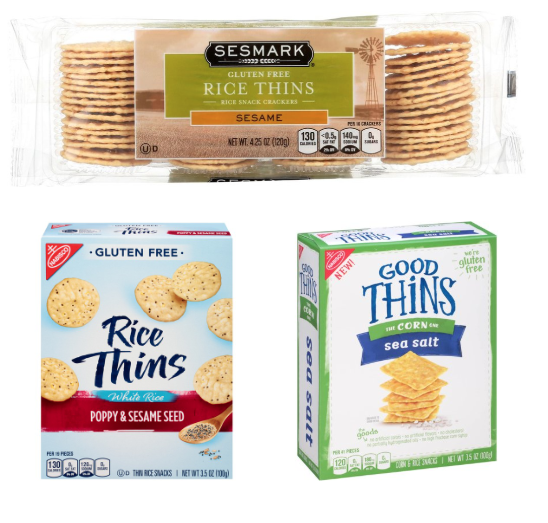 One argument here is that the "thin" bit is only a little bit about the cracker itself — the double entendre is to suggest that these will also help keep your body thin.  Besides being mis-descriptive, the court cited to evidence that "thins" has been on lots of high calorie food "even chocolate-coated pretzels"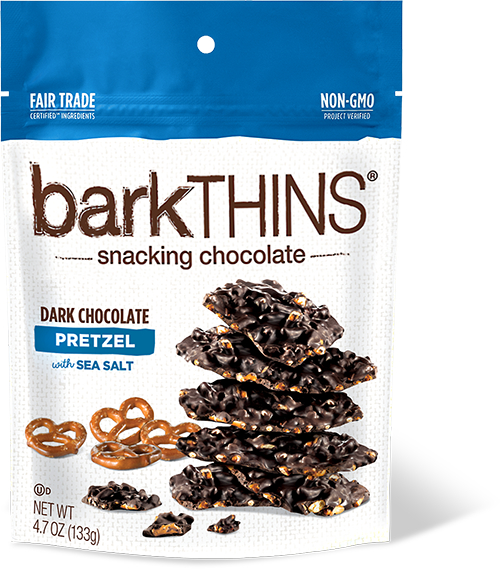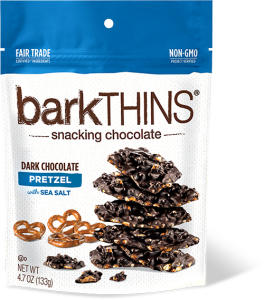 Based upon the evidence, a court could reasonably conclude that the sly-health suggestion "would not attach in the eyes of a consumer."  Under the substantial evidence standard, this reasonableness is enough to pass muster on appeal.
Substantial evidence also supported the conclusion that the marks had not acquired distinctiveness. In a pool of respondents limited to "only purchasers and prospective
purchasers of crispbreads/crispbread slices," less than 6% associated the mark primarily with Real Foods.
Not only did Real Foods lose its appeal — on remand, the Federal Circuit ordered the TTAB to consider whether these marks are actually generic.