by Dennis Crouch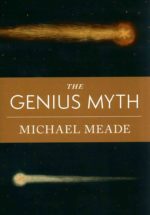 Michael Meade is a fascinating story teller and mythologist as well as author of the 2016 book The Genius Myth.  In the book, Meade recognizes that there is no single heroic act or idea that is going to save humanity or even set us on the 'right' trajectory.  Rather, Meade sees genius as a potential aspect of every person — and that distributed innovation and creation is going to be necessary for any true improvements in our global existence.  He writes:
The question becomes not whether or not you are a genius, but in what way does genius appear in you and how might it contribute to your well-being and at the same time benefit the world around you.
The US patent system fits this approach in some ways — one reason why we have 10,000,000+ patents is that the standard for patentability is low enough so that many many individuals experience sufficient genius.  The problem though is that the hoops, tricks, and costs leave the patent system as an insider game not accessible to the vast majority are locked-out.
The question in my mind is how our system for promoting innovation can help to encourage a broader awakening of genius?