by Dennis Crouch
I recently posted a chart showing a short time series showing the number of inventors per patent.  The basic conclusion from that post was in the headline: Average Number of Inventors per Patent Continues Steady Rise.  Here, I have updated and added to those charts. The first chart below reaches back to 1976 — showing that the average number of inventors per patent has been steadily increasing over all of the past 40 years.  The trend has been amazingly steady and linear, and should serve as good fodder for economic analysis.  My simple linear model suggests that we'll top the 3.0 inventors-per-patent threshold by 2021 (both the mean and median).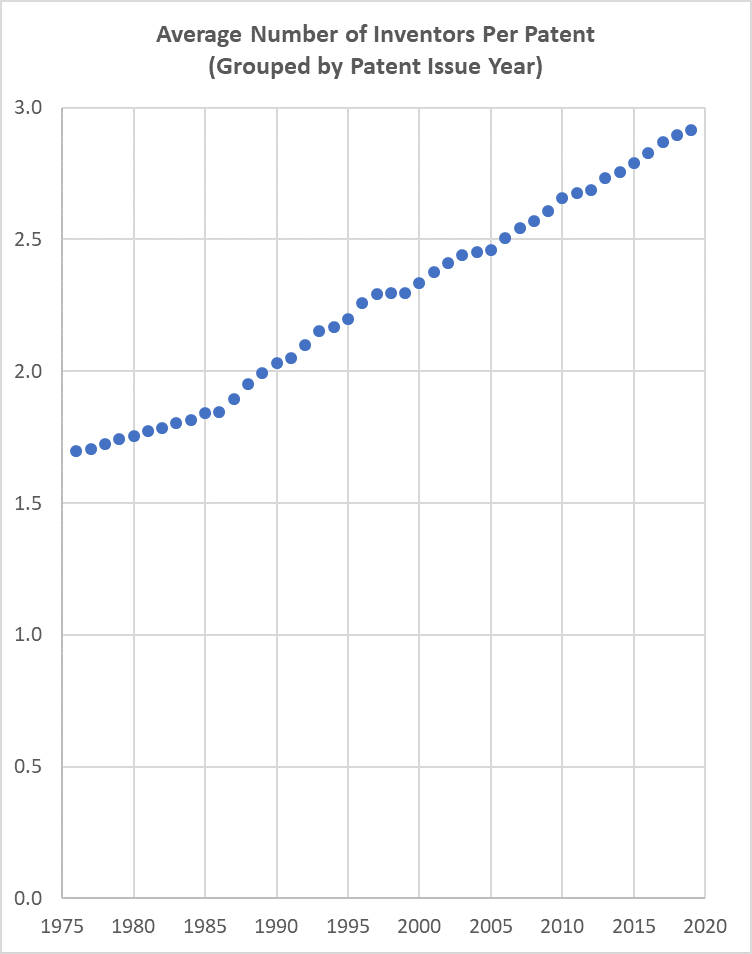 The second and third charts (below) provides a bit more detail and looks to answer some questions posted by James Daily of WashU regarding the underlying distributions.  The basic conclusion there is that the proportion of one-inventor patents has dropped steadily — and can be linked with a steady rise in patents listing three or more inventors.  During this time, the proportion of two-inventor patents has remained steady at about 25%.  The charts also demonstrate that the growth in 3+ inventor patents is itself skewed: For example, the proportion of patents with 3 inventors doubled during the 43 year span while the proportion of patents with 7+ inventors saw a nine-fold increase.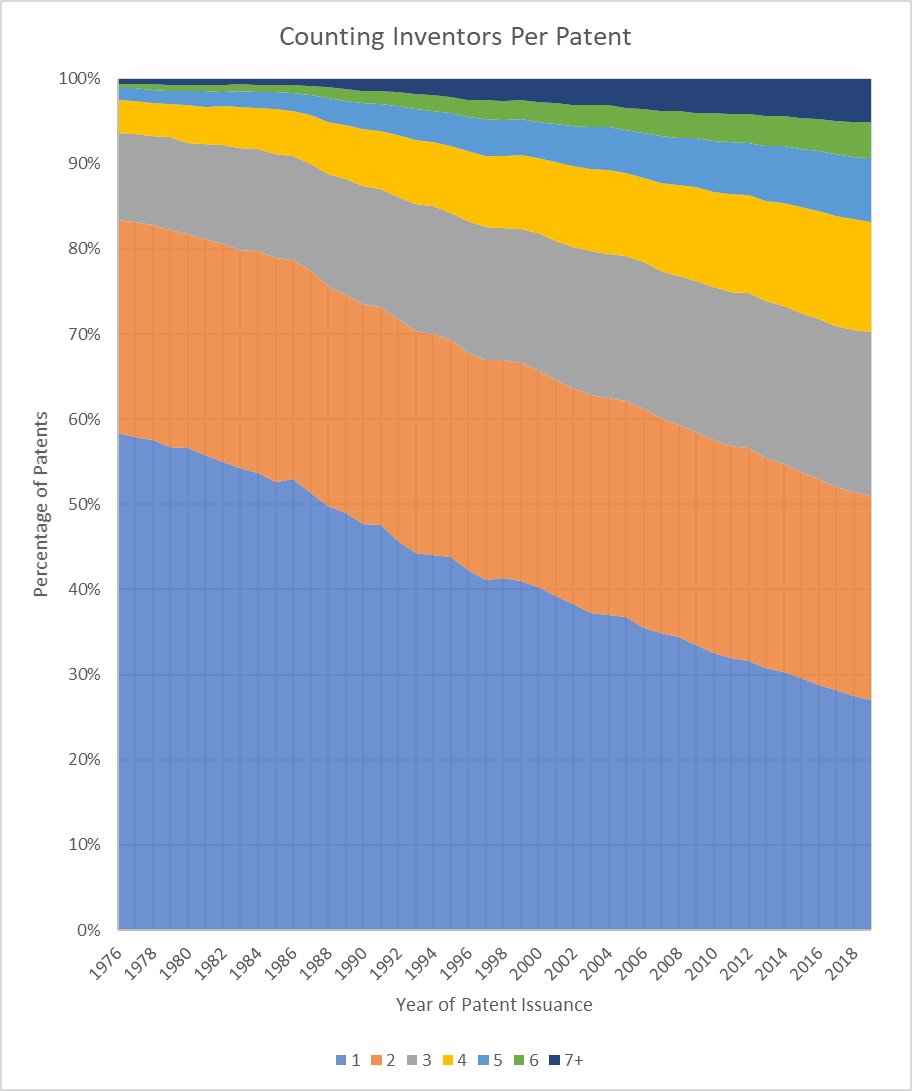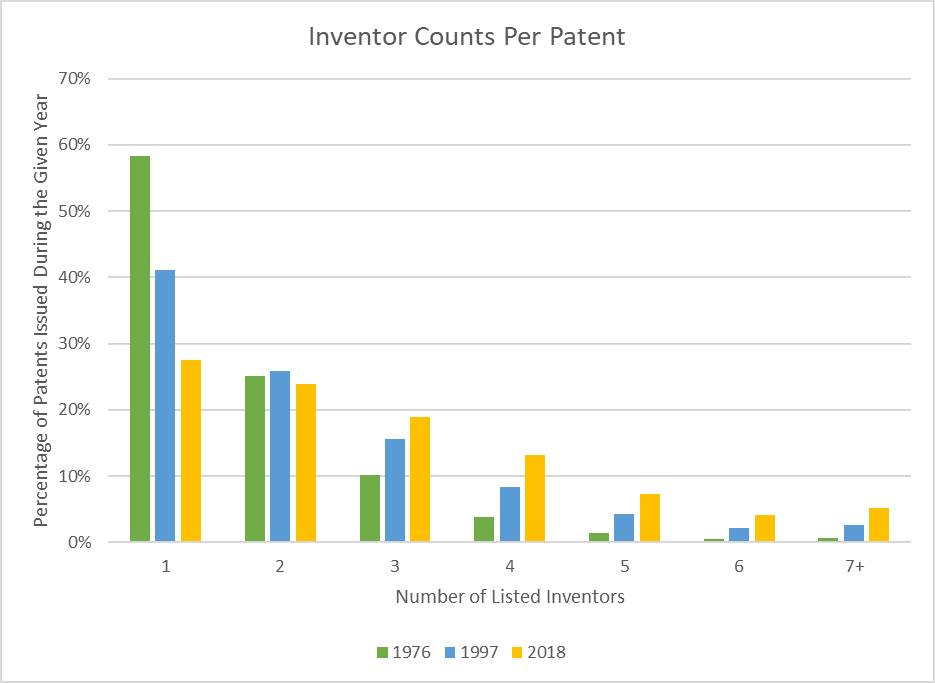 Although the movement was already fully underway, recognize that the America Invents Act (AIA) helps foster this as well by (1) allowing patents to be filed by the applicant rather than the inventors; and (2) weakening the penalty for errors in listing of inventorship.  That change was by design and part of what Dir. Kappos notion that major inventions these days are quite often major team projects, and that the patent law should foster and encourage those teams projects at least as much as it encourages individual innovation.
Person(s) Skilled in the Art: Should the Now Established Model of Team-Based Inventing Impact the Obviousness Analysis?