by Dennis Crouch
The new HUAWEI indictments make include some amount of comedy.  The basic claim centers on an anthropomorphic robot named "Tappy."   Tappy is owned by T-Mobile, but HUAWEI was allowed to use Tappy to test phones it was making for T-Mobile (subject to a non-disclosure agreement).  HUAWEI then started developing its own robot — with the much less friendly name of xDeviceRobot.   HUAWEI tried to buy Tappy, but was refused and so figured out a way to infuse xDeviceRobot with some of Tappy's features.  That infusion of ideas is what los federales consider criminal theft of a trade secret in violation of the Federal Economic Espionage Act.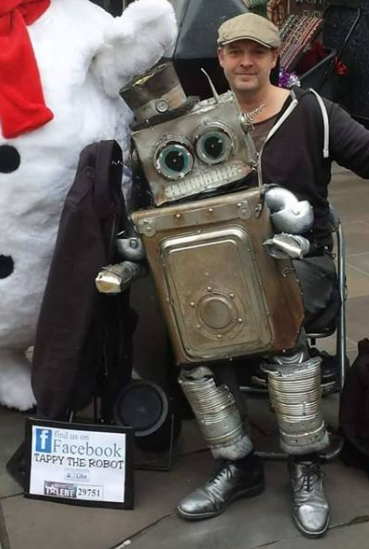 I'll note here that Tappy the Robot is also a street performer with its (his?) own FaceBook page.  I might suggest a dance-off to settle the dispute.
It turns out that HUAWEI perhaps didn't take all the steps necessary for criminal trade secret theft.  But, the criminal prosecutors were able to indict the company on conspiracy to steal trade secrets and attempted trade secret theft; as well as wire fraud and obstruction of justice.