by Dennis Crouch
Following-up on Yesterday's PTA post, I wanted to run some numbers on Patent Term Adjustment.  The chart below shows the average patent term adjustment for patents issued issued since 2005. The bump in early 2010 is due to a change in interpretation of the law in the Wyeth decision.  If the PTA had been calculated consistently during this entire period, we would now be seeing the lowest values during the entire 13 year reporting period.
In many ways, PTA levels are a good measure of USPTO timeliness and performance because they are based upon Congressional goals for patent prosecution, including (i) a first office action within 14 months of filing; (ii) responses within 4-months; and (iii) total pendency of not more than 3-years (regardless of the cause). One important measure not captured by PTA involves RCE filing because that filing cuts-off the three-year expectation.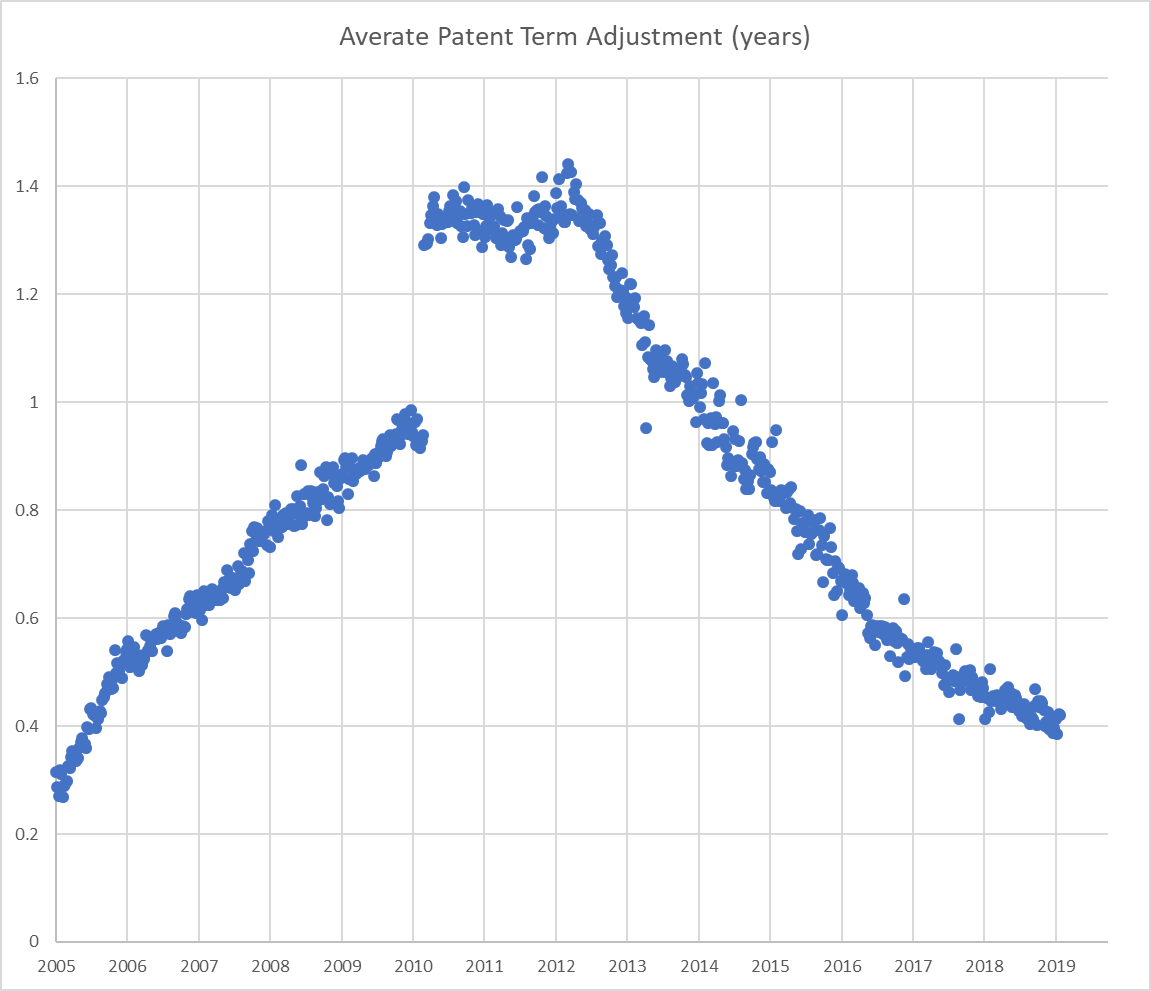 The second chart shows the percentage of patents with 2 or more years of PTA.  Note that drop has been quite dramatic.  Congratulations to the PTO.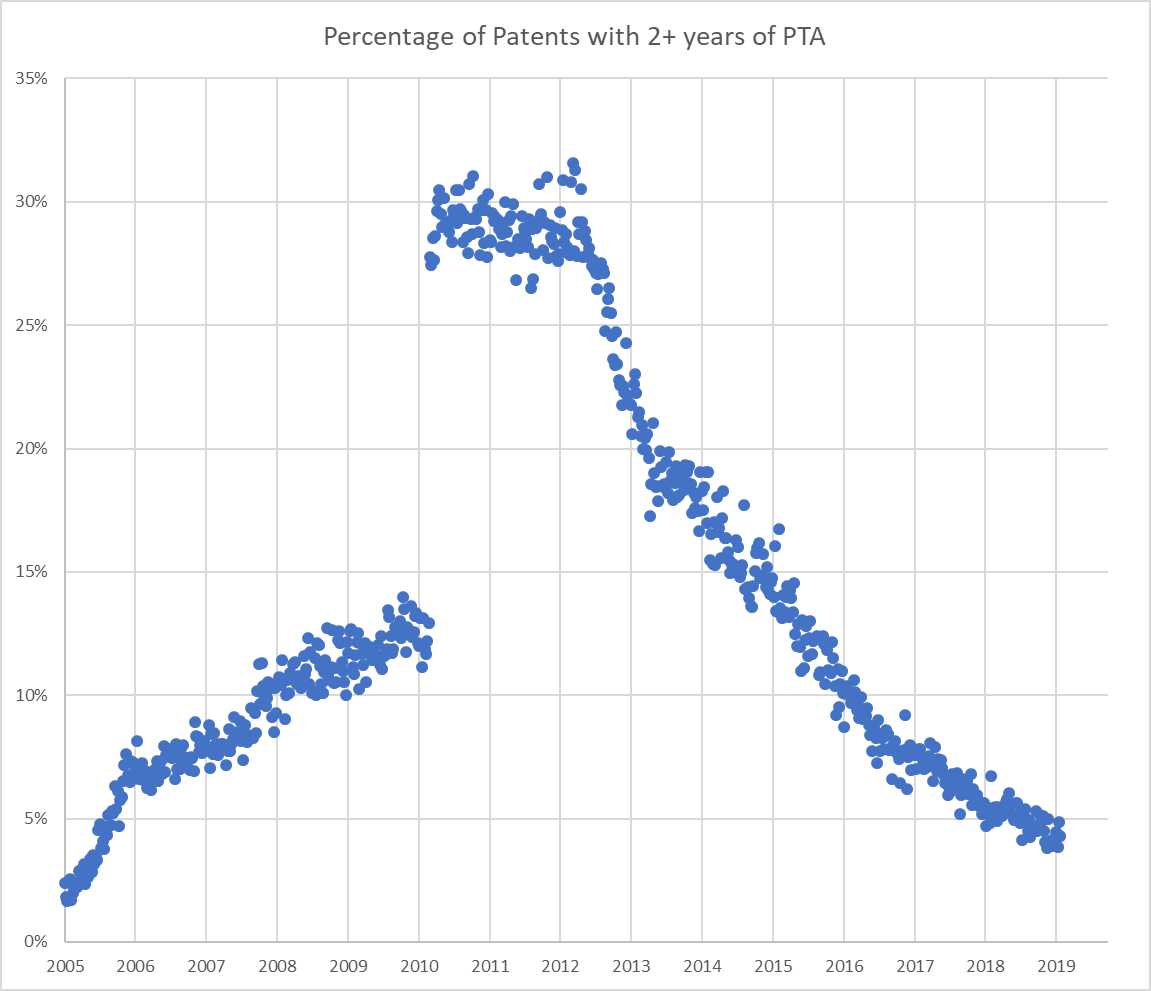 The largest PTA cases typically involve successful appeals. For instance, recently issued U.S. Patent No. 10,025,588 was given 13 years PTA.  In that case, the examiner first rejected the claims as anticipated (reversed on appeal) and then came back to apply the same prior art as an obviousness rejection (again reversed on appeal).
Claim 1 of the patent owned by Teradata is written as follows:
1. A process, executed by at least one processor in a database system, of parsing a database query, comprising:

transforming, by the at least one processor, the database query containing at least one user defined data type method into a statement; and

removing, by the at least one processor, redundant invocations of the at least one user-defined data type method in transforming the database query to the statement.
Link.