Obviousness is the central patentability doctrine.  Obvious innovations are not patentable. Instead, to be patentable, and invention must embody a substantial step beyond what was known in the prior art.  Unlike its more rigid brother-doctrine of anticipation, obviousness is flexible to its core.  This flexibility leaves the doctrine both powerful and subject to many lawyer arguments.
A new petition for writ of certiorari to the Supreme Court asks two seemingly simple questions:
In making rejections under 35 U.S.C. § 103(a), what standard should be applied in determining whether prior art is "analogous?"
If the prior art is demonstrated to be non-analogous, does that render any such obviousness rejection void?
Macor v. USPTO, Sct. Docket No. 18-1072.
Although the questions presented may be interesting in the abstract – the actual underlying arguments are extremely weak:
The invention in this case stems from a problem in the collectables market of certifying authenticity.  The patent application here claims a FLASH-drive that contains an "immutable digital image" of a collectable (such as a coin).  The drive itself will also include "tamper resistant visual markings" that tie it to the particular collectable.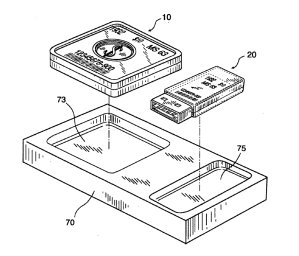 The examiner rejected the pending claims as obvious based upon U.S. Patent No.
6,250,549 (DeFabio) both alone and in combination with other references.
DeFabio is also focused collectable authentication — particularly celebrity signatures.  That patent discloses the idea of taking a photograph or video of the celebrity signing the particular collectable item (having a unique identifier) and distributing memorablia kit that includes both the original signed collectable and a storage medium with the image.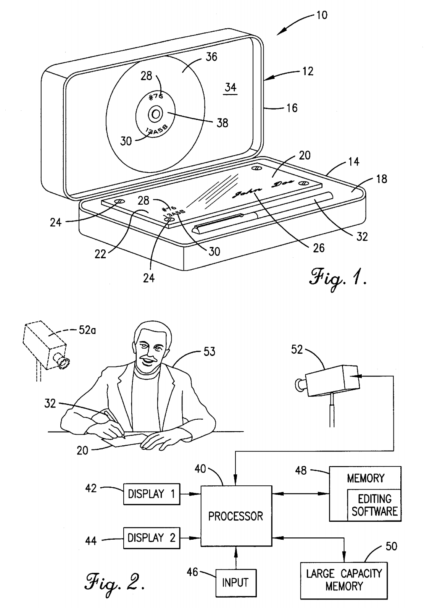 The applicant's non-analogous argument here is simply that DeFabio uses a different method of authentication.  That approach, however, would prove too much, since all obvousness-type art exhibit some differences from the invention at issue.  Macor's line would effectively exclude all obviousness-type prior art and entirely undermine the doctrine.  In patent law class, I like to discuss the idea of eliminating the obviousness doctrine as a hypothetical what-if scenario.  But, the Supreme Court will certainly not be the body that takes that transformational step.  The Federal Circuit decided this case without opinion and I expect the Supreme Court to follow that approach as well.