Mayo Foundation v. Iancu (Fed. Cir. 2019)
This case involves a patent term adjustment (PTA) challenge by Mayo, the owner of of U.S. Patent 8,981,063.  On appeal, the Federal Circuit has affirmed the PTO's statutory interpretation — holding that the RCE period (pausing PTA Calculation) is not ended by an interference proceeding.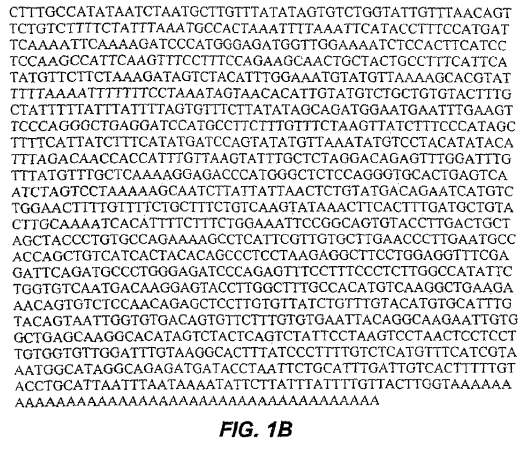 Utility patents have a term of 20-years from the effective filing date of the patent application (not counting national-stage priority or provisional applications).  Since patent rights are not complete until the patent issues, a long period of prosecution can eat-into the effective length of the patent term.  However, Congress has provided for a generous Patent Term Adjustment (PTA) designed to add extra days to the patent term in order to compensate for lengthy prosecution periods.
This appeal is focused on the PTA guarantee of "no more than 3-year application pendency."  35 U.S.C. § 154(b)(1)(B).  If the application is pending for more than three years, then the patentee will receive day-for-day additional patent term.  One major exception to the 3-year timeline is that it does not include RCE time: "not including — (i) any time consumed by continued examination of the application requested by the applicant under § 132(b)."
In Novartis AG v. Lee, 740 F.3d 593 (Fed. Cir. 2014), the Federal Circuit held that this RCE-time exception stops at the mailing of the notice-of-allowance.
Mayo's here prosecution was complicated by an interference proceedings that was declared after Mayo initially filed its RCE. Timeline below comes from Mayo's brief.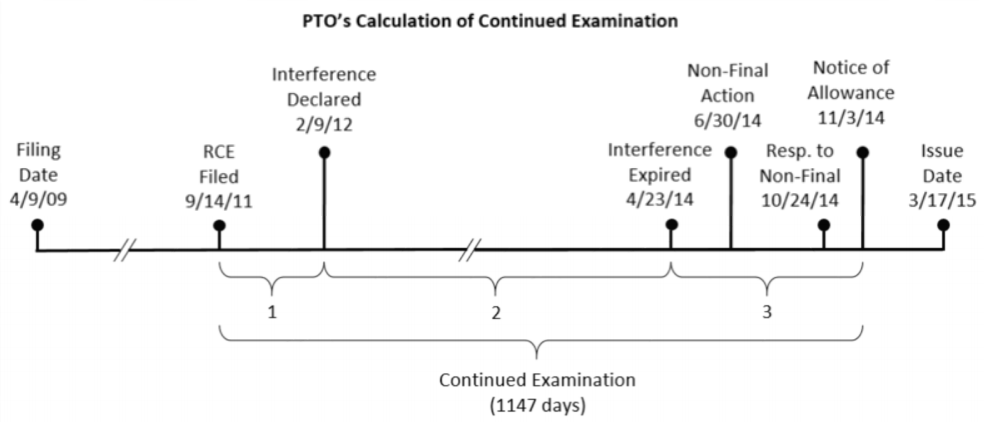 From the chart above: Mayo filed an RCE and then a few months later the PTO declared an interference (at Mayo's suggestion).  Once the interference ended, the PTO sua sponte re-reopened prosecution before finally issuing a notice of allowance.
Mayo's argued that the time "consumed by continued examination" was only Period-1 that ended with the interference declaration.  Its reasoning has to do with interference declarations that require examination to be "completed" and the invention otherwise "patentable" before declaring the interference.
On appeal here, the Federal Circuit sided with the PTO — holding that a declaration of an interference not is the equivalent of a Notice of Allowance.  Rather, here "examination clearly did not end until the date the Notice of Allowance was mailed."  Bottom line was that the court counted the post-interference examination time as caused by the RCE filing — and thus not eligible for PTA.
Although interference proceedings are now rare (and on their way out), the reasoning here would apply equally to cases where an examiner reopens prosecution following a successful appeal by the patent applicant. 
The majority opinion was penned by Judge Lourie and joined by Judge Dyk.  Writing in dissent, Judge Newman sided with Mayo since all of the claims pending in the interference had been indicated to be allowable by the examiner.