by Dennis Crouch
University of Texas v. Boston Scientific Corp. (Fed. Cir. 2019)
UT sued Boston Scientific for patent infringement in its home district of W.D. Texas (Austin).  BSC responded with a motion to transfer/dismiss on venue grounds — arguing that venue was improper under 28 U.S.C. 1400(b).  BSC is not a Texas corporation and has no regular-and-established place of business in W.D. Texas.  As such, the district court found venue improper and transferred the case to D.Delaware. (BSC does have a few dozen employees in W.D.Tex., all of whom work from home, but that did not create proper venue.)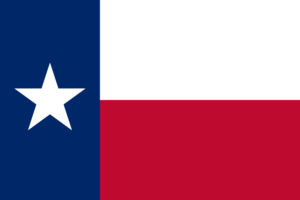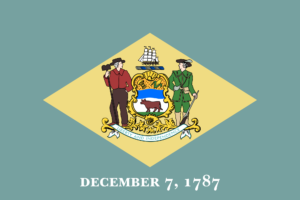 UT appealed the transfer — arguing sovereign immunity, sovereignty, and "State Dignity".  In particular, UT argued that an implicit exception to the venue statute allows for State of Texas has a right to sue for patent infringement in the state of Texas. The argument:
Venue is proper in the Western District of Texas because UT is an arm of the State of Texas, has the same sovereign immunity as the State of Texas, it would offend the dignity of the State to require it to pursue persons who have harmed the State outside the territory of Texas, and the State of Texas cannot be compelled to respond to any counterclaims, whether compulsory or not, outside its territory due to the Eleventh Amendment. . . .

[T]he federal patent venue statute cannot abrogate a State's right to choose the forum when asserting infringement of its federal patent rights. UT also argues that the District
of Delaware lacks jurisdiction because UT never consented to suit in Delaware, never waived its sovereignty in Delaware, and never had its sovereignty abrogated by statute.
On appeal, the Federal Circuit "disagree[d] with UT on all grounds. . .  state sovereignty principles asserted by UT do not grant it the right to bring a patent infringement suit in an improper venue."
We acknowledge that States are sovereign entities that entered the Union with particular sovereign rights intact. We are not convinced, however, that the inherent powers of Texas as a sovereign allow UT to disregard the rules governing venue in patent infringement suits once it chose to file such a suit in federal court.
Here, the appellate panel is effectively making a waiver argument — since UT filed suit in Texas, it implicitly agreed that the suit might be transferred to another state if such a transfer fit under the rules of civil procedure.
When a State voluntarily appears in federal court . . . [i]t logically follows that the State must then abide by federal rules and procedures—including venue rules—like any other plaintiff. We see nothing in UT's cited authorities that suggests  otherwise. Indeed, it would be "anomalous or inconsistent" for UT to both invoke federal question jurisdiction and then to assert sovereignty to defeat federal jurisdiction.
Slip opinion.
Of some interest — UT might be able to refile the case directly to the U.S. Supreme Court under the "original Jurisdiction" clause of Article III, Section 2 of the U.S. Constitution.
In all Cases affecting Ambassadors, other public Ministers and Consuls, and those in which a State shall be Party, the supreme Court shall have original Jurisdiction.
This jurisdiction is not 'exclusive' to the Supreme Court and so the normal route is to go through the district courts.
= = = =
Note that ordinarily parties do not have a right to directly appeal a transfer order. Here, however the court found appellate jurisdiction under the collateral order doctrine.
= = = =
The patents at issue here cover implantable drug-releasing biodegradable fibers used in stents. U.S. Patent Nos. 6,596,296 and 7,033,603.  The patents are exclusively licensed to TissueGen, another Delaware Corp.