Travel Sentry v. Tropp (Fed. Cir. 2022)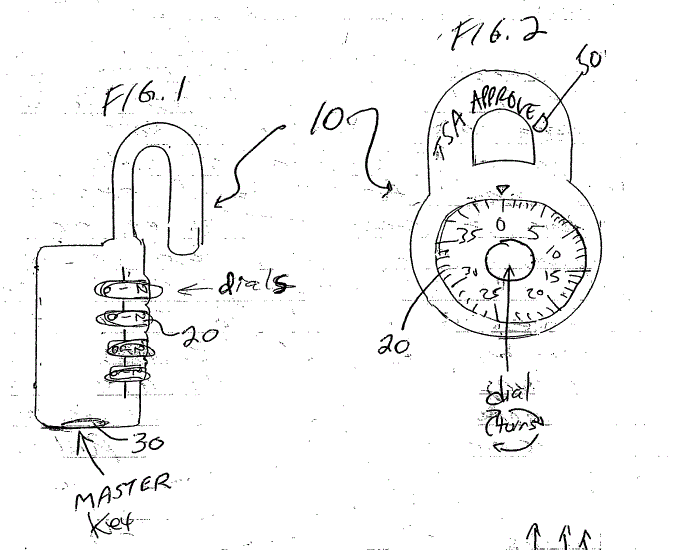 Tropp's patents cover special lockable airline luggage. U.S. Patent Nos. 7,021,537 and 7,036,728.  Basically, TSA has a master key to get into the lock.  But, folks already knew how to make a combination lock with a master key.   The inventive additions here are in the way the lock is marketed and used. The claimed method requires:
Provide a "special lock" designed to be applied to an individual piece of airline luggage having a combination lock portion and a master key lock portion and also an identifier (such as TSA APPROVED);
Market the lock to the consumers — letting them known that the TSA has the master key;
During baggage screening, the TSA sees the TSA-APPROVED identifier and uses the provided master key to open the luggage, if necessary.
'537 patent, claim 1.
Travel Sentry sells luggage with TSA approved locks and sued Tropp seeking a declaratory judgment of non-infringement back in 2006. That case has been pending all this time.  Most recently, the district court invalidated the claims — finding them directed to the abstract idea of "using and marketing a dual-access lock for luggage inspection, a longstanding fundamental economic practice and method of organizing human activity."  The court also found no inventive concept beyond the abstract idea itself.
On appeal, the Federal Circuit has affirmed in a short non-precedential opinion, finding that Tropp's arugments on appeal were not properly preserved for appeal.  Importantly, the Federal Circuit found that inventiveness arguments made with regard to 102/103 arguments could not be raised on appeal because Tropp did not particularly make those arguments in its eligibility briefing.
"In this court, Mr. Tropp argues that claim 1 is directed to 'the creation of novel physical locks with a uniform master key (that works with a variety of locks that have different locking mechanisms).' . . . But we do not address those questions, because Mr. Tropp has not preserved this argument for eligibility.
"We need not evaluate Mr. Tropp's opposition to a different summary judgment motion (concerning prior art invalidity) or the statement of disputed facts under Local Civil Rule 56.1 to determine whether they contained meaningful assertions about physical changes in the locks. In his opposition to the § 101 motion, Mr. Tropp did not argue for the § 101 significance of the lock-mechanism improvement he now asserts to be required, an argument materially different from what he did argue. We decline to upset the district court's judgment based on an argument like this made for the first time on appeal."
Slip Op.