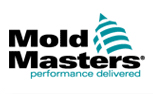 Mold-Masters is seeking a Patent Engineer to assist in patent preparation including technical writing for patent applications. They will be expected to assist in investigations and preparation of opinions on issues relating to patentability, IP policies and practices. They have to interact with managers, research and design engineers at all levels, and outside patent counsel in preparation of patent applications.
Duties and Responsibilities:
• Work closely with Operations (in particular the R&D department) to review new ideas, concepts, drawings, documents, etc;
• Work closely with applicable parties to study the technical aspects of designs and inventions and perform art searches on patented/established new ideas to identify the novelty and inventive step of the invention;
• Works with the inventor(s) to prepare a detailed background and description part of a patent application with accompanying drawings;
• Searching the Internet and downloading patents and technical literature from competitors; summarizing same in PatentTrack database.
• Prepare IDS materials (technical drawings/documents needed prior to filing), review the patents or other documents listed in the IDS and perform an additional search to capture any new patents/publications:
• Make links to other pending MML cases where the art could also be applied;
• Ensure IDS material meets established patent principles (duty of disclosure);
• Perform weekly communication with legal counsel to prepare and process patent applications;
• Review pre-filing documents carried out by outside council and confirm relevant figures for accuracy;
• Provides technical support to the R&D depratment regarding new ideas and concepts, and assists in the preparations for trade show activities
• Office Actions - The Patent Engineer is responsible for reviewing and summarizing the relevant art cited by the Patent Office, so that the Patent Engineer or Director of Intellectual Property can prepare a formal response.
• Confer with organizational personnel to evaluate and analyze patents which may infringe any of MML's patents;
• Critically evaluate macro-market data to discern trends, anomalies, and areas of opportunity or uncertainty;
• Review market trends and maintain up-to-date awareness of new products and suppliers;

Education and Experience:
The incumbent of this role must have a University Degree in Engineering (preferably Mechanical) or a relevant discipline, with minimum of three (3) years of successful experience in the hot runner industry and/or equivalent combination of education and experience. High proficiency with Microsoft Office, Acrobat, legal databases and Business Intelligence research concepts is strongly preferred.
Contact:
Interested applicants can submit their resumes online, or apply to careers@moldmasters.com.
Additional Info:
Employer Type: Large Corporation
Job Location: Georgetown, Ontario, Canada