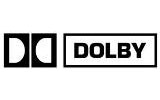 Dolby Laboratories is seeking a Director, Patent Counsel. The successful candidate will be an experienced patent attorney responsible for supporting active research, development and licensing programs. The position includes a variety of responsibilities such as capturing invention disclosures, performing and managing prosecution, analyzing third-party patents, conducting due diligence related to potential acquisitions and supporting litigation. The position reports to the chief patent counsel and will manage a small team of professionals.
Job Functions:
• Align a growing, worldwide patent portfolio with a dynamic business, including the capture and review of invention disclosures and the preparation of recommendations for the invention review committee. 
• Manage, lead and develop a small team of patent professionals.
• Manage domestic and foreign outside counsel in the preparation and prosecution of patent applications.
• Draft and prosecute patent applications of particular importance to Dolby's business.
• Advise on the acquisition, development, and commercialization of third party technologies and related intellectual property matters.
• Advise on third-party patent claims against products and technologies.
• Support patent licensing and enforcement activities.
• Provide information and training to internal groups as required regarding patent protection procedures and programs.
• Provide such other patent, licensing and intellectual property support as may be assigned.
Skills and Education:
• Minimum of 7-10 years of progressive professional experience including at least 3+ years experience as a patent attorney in a top-tier law firm and, preferably, some experience working in house.
• Juris doctor degree.
• Admission to the California State Bar and USPTO.
• Masters degree in electrical engineering with an emphasis on digital signal processing or bachelors degree with equivalent experience, especially in the area of audio signal processing.
• Prior success in leading, managing and developing a team.
• Excellent writing and communication skills.
• Self-initiative and ability to work with minimum of direction in a fast-paced, entrepreneurial environment, often under tight deadlines.
• Superior organization and project management skills.
• Proficiency in Word, Excel and PowerPoint applications.
Additional Desired Qualifications:
• Experience in intellectual property licensing and litigation.
• Experience in standard bodies and patent pools.
• Management of worldwide patent strategies.  
Contact:
Please send resume in Word format to docon@dolby.com.

Additional Info:
Employer Type: Large Corporation
Job Location: San Francisco, California
Be part of the exciting future of entertainment and add your talents to those of an amazing team. For more than 40 years Dolby has led the way in developing innovative entertainment products and technologies used by consumers and professionals worldwide. Innovations from Dolby can be heard in consumer audio and video products, entertainment software, and professional sound applications, including music recording, broadcasting, and sound for motion pictures. 
Now Dolby is defining high-definition audio and systems for delivering breathtaking digital cinema. Our long-standing commitment to research and development enables our focus to remain on solutions that work today and are prepared for the future. That's what keeps us on the leading edge of the industry. 
Our company philosophy encourages creativity, collaboration, and the desire to perceive things differently. We have been recognized as one of the top 100 best places to work in the Bay Area. We offer a unique and rich array of benefits, including a flexible work schedule and an assortment of health coverage options. We are looking for talented individuals to join our team.