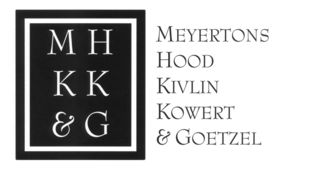 Meyertons, Hood, Kivlin, Kowert & Goetzel, P.C. is seeking patent attorneys, agents, and software and computer engineers who are interested in a career in patents as Associates, Patent Agents and/or Technical Advisors. Experience with the patent system is preferred, but not required.
Candidates must have a solid technical background and the ability to quickly learn new technology. A degree in Computer Engineering, Computer Science, or Electrical Engineering is required. We are particularly interested in individuals with experience in one or more of the following areas: software application development, computer graphics, image processing, Internet applications, object-oriented programming, web-based e-commerce design, microprocessor architecture, graphics processor architecture, computer architecture, design verification, and circuit layout. Candidates must have excellent English communications skills, including strong writing ability.
We offer competitive salaries and incentive bonuses. Insurance benefits, 401(k) and a profit sharing plan are also included. Most importantly, we offer a challenging and exciting career opportunity that includes continued exposure to a wide variety of leading-edge technologies.
Contact:
Please submit resume, writing sample and college transcripts in confidence to Beth Niyogi, H.R./Administrative Manager, 1120 S. Capital of Texas Highway, Building 2, Suite 300, Austin, Texas 78746, (fax) 512-853-8801, (email) hr@intprop.com.
Additional Info:
Employer Type: Law Firm
Job Location: Austin, Texas