Fairchild Semiconductor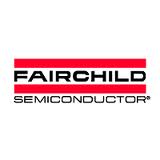 seeks an intellectual property attorney with a EE degree and understanding of semiconductor technology, incluing discrete technologies and/or IC circuitry to work in either South Portland, Maine or San Jose, Calif.
Responsibilities:
• Working with the global director of IP to help formulate and implement worldwide patent strategy.
• Partnering with business unit at the segment and product line levels to integrate patent strategy; help identify patents the company can or should seek based on business and intellectual property strategies
• Aid technical staff in developing new products and patent opportunities support and assist with management of intellectual property litigation as needed.
• Assist in licensing of products and technology and other business support identify infringement and evaluate opportunities to enforce patent rights.
• IP-related due diligence in connection with acquisitions and other corporate transactions assist in developing and nurturing the organizational partnership between legal and business units, including innovation promotion and training programs.
• Working alongside in-house IP team, business lawyers and outside IP and non-IP specialists as needed, this position is responsible for providing general strategic patent and general IP advice to the supported organizations, and helping to formulate an optimal IP strategy in the context of the supported organizations' overall strategy, threats and opportunities faced today and in the future.
• The candidate will work closely with and report to the global director of IP.
Qualifications:
Position duties fall into three major categories: (1) patent strategy and prosecution; (2) patent enforcement and IP litigation; and (3) patent/IP licensing and related business transactions. Experience in these areas is preferred.
Excellent communication skills (written and verbal), strong interpersonal abilities and the ability to work in a matrix management environment are essential. The successful candidate would be respected as a business team player as well as trusted counselor and legal advisor to the business units the attorney will partner with.
Other helpful but not required attributes would include:
• Experience as an engineer working with discrete and/or analog circuits experience as in-house counsel or patent agent/engineer working to develop patent and IP capture programs.
• Direct experience in patent litigation and/or patent dispute resolution significant experience as a lawyer outside of the area of patent prosecution.
• Demonstrated ability as a lawyer in dealing with a variety of technologies demonstrated ability to work independently and manage projects.
• Pre-law work experience and overall maturity will be valued.
Education:
The successful candidate will have the following qualifications:
• Bachelor's or higher degree in electrical engineering or closely related discipline.
• Demonstrated competence with semiconductor technologies including discrete semiconductor technologies as well as analog and/or digital integrated circuitry.
• Law degree, with a minimum of 3 years experience as a lawyer.
• Admission to the practice of law and/or admission/license to practice patent law as applicable.
Contact:
Apply online by visiting this link: http://careers.fairchildsemi.com/details.asp?id=Q0VFK026203F3VBQB8MQWF6XC&nPostingID=209&nPostingTargetID=922&nDepartmentID=12&mask=fcext.
Additional Info:
Employer Type: Large Corporation
Job Location: South Portland, Maine or San Jose, California