International IP Law Group (IIPLG)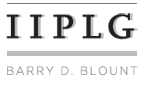 is looking for a patent engineer/agent to assist in the preparation and prosecution of patent applications, mostly in the computer and software arts. IIPLG provides a pleasant, flexible work environment, and some telecommuting is possible, based on demonstrated ability to be productive while working remotely. Salary depends on experience.
Responsibilities:
Under the direction of a patent attorney:
• Analyze technical documents that briefly describe a client's invention and write a clear, thorough and understandable description of the invention
• Analyze technical documents to identify differences between the technology described in the documents and a client's invention; write a clear and understandable explanation of the differences
• Meet with client engineers, scientists and other technologists to discuss and understand specific inventions
• Learn and apply relevant legal principles related to protection of inventions in the U.S. patent system
Qualifications:
• Bachelor of Science in Computer Engineering, Electrical Engineering, Software Engineering or equivalent
• 2-3 years relevant technical experience
• No previous legal experience required
Contact:
Please email a complete resume with salary history and a writing sample to office@iiplg.com.
Additional Info:
Employer Type: Law Firm
Job Location: Houston, Texas