The Kohler Company is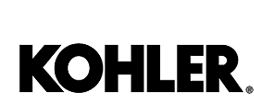 seeking an IP Attorney to work in its Wisconsin headquarters. This is more than a job posting for one of the oldest and largest privately held companies in North America. This is an invitation to collaborate and ply your craft in a creative, conscious and characterful culture.
As an IP Attorney, this is your unique opportunity to set your mark and live on the leading edge.
How You Will Contribute:
• Manage patent application preparation and prosecution, manage IP portfolios, and supervise outside counsel.
• Actively participate in new product development projects to assist project teams with generating invention disclosures and to clear new product features against third party IP.
• Counsel engineers and management regarding IP portfolio and strategy, including management of patent portfolios in collaborative relationships.
• Assist in all areas of due diligence, including conducting patentability reviews and freedom-to-operate reviews.
• Review and assist in drafting agreements regarding non-disclosure, joint-development, design and development, research, transfer and ownership of IP.
• Actively monitor budget.
• Participate in innovation sessions to facilitate the generation of business-aligned, strategic IP.
• Lead Patent Review Committee activities to review invention disclosures, obtain foreign filing decisions and review maintenance fee and annuity payment matters.
• Organize and present training sessions on IP-related topics for business groups.
Minimum Requirements:
• JD Degree.
• 2 or more years of substantive IP experience with a strong background in patent prosecution
• Admission to state bar and registration to practice before the USPTO.
• BS in Mechanical or Electrical Engineering preferred.
• Strong communication, legal, technical and business skills.
• Strong business acumen with the capacity to learn the business rapidly and become a business partner.
• Experience working internationally preferred.
Contact:
If you're ready to contribute to our culture and set your mark, apply today at https://kohler.taleo.net/careersection/kohlercom/jobdetail.ftl?lang=en&job=03SWE. We are an equal opportunity employer.
Additional Info:
Employer Type: Large Corporation
Job Location: Kohler, Wisconsin
Beyond competitive benefits and compensation, Kohler proudly offers a rich history, steeped in creativity and a commitment to our associates and communities. We invite you to learn more about our culture and company at http://www.kohler.com.
Since 1873 our life's work has been to contribute to a higher level of gracious living for those who are touched by our products and services. Today, over 50 leading edge Kohler brands deliver on that promise to customers in six continents - a testament to the craft of over 30,000 associates and the culture in which they operate.
As Kohler associates we are stewards of our craft, our culture, our environment and our communities. We care about our work and are committed to a single level of quality. We forge our own path. And in turn, experience the joy of discovery and the opportunity to grow.