TransTech Pharma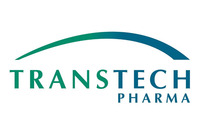 is seeking an IP Counsel to work in its High Point, North Carolina office.
Responsibilities:
•Intellectual Property Counsel will also maintain a substantial and active prosecution docket of U.S. and foreign patent applications and may supervise outside counsel to coordinate patent prosecution for in-licensed and/or out-licensed patent portfolios.
•Intellectual Property Counsel will develop in-depth expertise in specific areas of technology and provide advice on patent law issues to scientists conducting research in those areas.
•From time to time, Intellectual Property Counsel may be involved in due diligence work including freedom-to-operate, infringement, and validity analyses.
•Intellectual Property Counsel will report directly to the Vice President of Intellectual Property and must be able to provide clear and concise recommendations on intellectual property strategy to project team leaders and other members of senior management.
•Intellectual Property Counsel may also periodically manage and negotiate confidentiality agreements, material transfer agreements, research agreements, and licensing agreements.
Qualifications:
•Admission to at least one state bar and admission to practice before the US Patent and Trademark Office are required.
•The applicant must also have at least five years of experience as a patent attorney primarily engaged in preparation and prosecution of US and foreign patent applications.
•The applicant should have significant experience in the preparation and prosecution of patent applications directed to small molecule drug candidates.
•An advanced degree in a relevant scientific field is also preferred, especially if the candidate has less than seven years of patent prosecution experience.
•Technical expertise and/or patent prosecution experience in the areas of pharmaceutical formulations, crystal forms, second medical uses, and screening technology is desirable.
Contact:
Apply by sending an email to: careers@ttpharma.com.
Additional Info:
Employer Type: High Point, North Carolina
Job Location: Small Corporation