Patent GC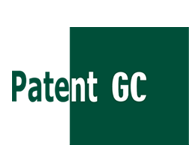 is seeking a senior patent attorney to join our team. Qualified candidates will have been practicing lawyers for 10+ years, and will have expeirence in both law firm and in-house settings. The candidate must have a computer science and/or electrical engineering background.
Contact:
Apply by emailing us at: admin@patentgc.com.
Additional Info:
Employer Type: Law Firm
Job Location: Boston, Massachusetts; New York City, New York; or Washington D.C.