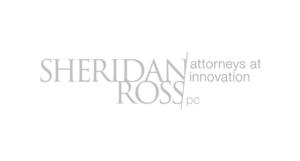 Sheridan Ross P.C. is seeking an attorney with one to five years of experience with trademark law for a new position in its Denver, Colorado office. Ideal candidates will have experience in the management and coordination of trademark, copyright, and brand matters. The position includes U.S. and foreign trademark clearance, prosecution, licensing, due diligence, enforcement, TTAB practice and domain name disputes. Qualified candidates will be motivated self-starters with superb communication and writing skills, a commitment to excellence and an ability to thrive in a fast-paced environment.
Candidates should also have a strong academic background and one to five years law firm or corporate experience in the trademark areas listed above. We offer a competitive compensation package and benefits.
Contact
Interested applicants should submit a resume, transcript and writing sample to atucker@sheridanross.com.
Additional Info
Employer Type: Law Firm
Job Location: Denver, Colorado