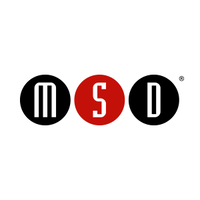 Meso Scale Diagnostics, LLC is seeking a Senior IP Counsel.
EXPERIENCE AND QUALIFICATIONS:
Juris Doctorate degree from an accredited law school and a current license to practice before a state bar is required.
Graduate degree in technical area, preferable in biotechnology or chemistry.
A minimum of 5 years of legal experience at either a law firm or an in-house position, preferably working with advanced biotechnology.
Admittance to practice before the U.S.P.T.O. is required.
Ability to travel when necessary (domestic and/or international).
DUTIES AND RESPONSIBILITIES: 
Provide a high quality level of professional, cost effective, proactive and responsive legal services to internal clients in the area of intellectual property.
Manage the company's patent portfolio, including soliciting and evaluating invention disclosures, conducting patentability investigations, filing, prosecuting, issuing and maintaining patent applications and patents domestically and internationally in coordination with and through managing outside counsel.
Where appropriate, enforce MSD's intellectual property rights through investigation of competitors' products and supporting negotiation of favorable intellectual property licenses and litigation.
Analyze third party claims alleging intellectual property infringement by MSD's products or services, including conducting and/or managing infringement and validity investigations and supporting negotiation of favorable intellectual property licenses and defense of MSD in intellectual property litigation.
Provide support to legal transactional team by analyzing and commenting of IP terms of various agreements.
Provide legal advice on obtaining copyrights, protecting trade secrets and avoiding infringement of the copyrights and trade secrets of others.
Manage the trademark process at MSD, including the acquisition of trademarks, advising and training on mark selection and use, conducting right to use investigations, and filing, prosecuting, issuing and monitoring trademark applications and registrations in coordination with and through managing outside counsel.
Maintain up to date knowledge of the company's technology.
Review company product literature, reports to customers and collaborators, and proposals to the government to ensure intellectual property in such disclosures is adequately protected.
Meet promised deadlines for rendering advice or preparing documents, and be available when called on by management and staff.
Proactively anticipate IP legal issues before they become problems by practicing preventive law and by early involvement.
Provide training and written guidelines on the acquisition and preservation of intellectual property rights.
Contact
To apply, please visit this website: https://rew12.ultipro.com/MES1002/jobboard/NewCandidateExt.aspx?__JobID=1239.
Additional Info
Employer Type: Small Corporation
Job Location: Rockville, Maryland