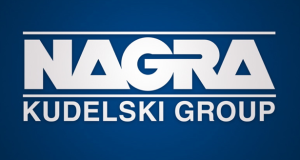 The Kudelski Group (the "Group") is looking for a Patent Attorney to join the Group's global Intellectual Property Business Unit ("IPBU") in support the IPBU's worldwide prosecution team. The Group's patent portfolio reflects the Group's long inventive history and supports an industry leading Intellectual Property Team. This position will interact directly with the Group's product units and outside counsel to implement KIPI's prosecution strategy on a world-wide basis. This experienced attorney will manage all facets of protecting the Group's inventive activity to continue the Group's tradition of innovation. A successful candidate will have experience working with inventors, drafting or supervising the drafting of patent applications, very strong communication skills, and strong organization skills. The candidate will rely on these skills to manage the process of capturing the Group's inventive activity. This attorney needs to thrive in a complex, fast-paced, and dynamic business environment, and also enjoy collaboration and teamwork within the IPBU and with business partners.
Reports to: Vice President, Chief IP Counsel
Primary responsibilities:
Work with Group employees to develop and protect inventions.
Drive innovation and "blue sky" sessions in support of directed invention harvesting.
Select and work with outside counsel to manage the preparation of high value, globally enforceable patents consistent with IPBU asset development guidelines and budgets.
Review all office actions, foreign filing decisions, appeals, continuations, new filings, and optionally draft applications to ensure compliance with varying global patent prosecution and enforcement systems.
Support freedom to operate analyses, license business case development, and/or patent litigation actions as needed.
Assist in analysis of patents being considered for use in licensing, acquisition, or divestiture.
Counsel inventors and IPBU on decisions around securing patent protection.
Coordinate with IPBU to develop and implement IP strategies to fit the Group's varied needs.
Oversee implementation and expansion of the Group's inventor recognition program.
Assist in patent clearance and freedom to operate for Group business units and products.
Provide regular project updates to VP and IPBU.
Ensure Group maintains a "Best in Class" asset management process with excellent results.
Qualifications:
Experience, Education & Certification:

Juris Doctor (or equivalent) from a top law school with a membership in good standing with at least one State Bar and/or equivalent in a foreign jurisdiction and licensed to practice before USPTO and/or EPO.
Engineering or science-based degree is desirable; must be familiar with Group's technology, e.g., cybersecurity, video content delivery, and video security (e.g., DRM, Conditional Access Systems).
At least 4 years of IP management or related experience required (preferably a mix of in-house and law firm experience)
A working understanding of global filing and enforcement requirements.
Litigation support is beneficial
Proficiency with MS Office Suite (Word, Excel, PowerPoint) required.

Essential Traits:

Excellent communication skills, the ability to work with various levels of management, strong analytical skills, detail oriented, and the ability to successfully lead cross-functional teams to achieve identified objectives required.
Strong organizational skills, e.g., maintaining attention to detail on multiple projects simultaneously, and the ability to adjust to changing priorities and deadlines.
Ability and desire to work collaboratively on a team.
Sound legal and business judgment.
Self-starter with strong problem-solving skills.
Capacity to proactively isolate and prioritize issues and to focus on implementing both top-level, strategic solutions as well as the day-to-day initiatives.
Ability to quickly assimilate and understand complex situations and information, including highly technical information.
Able to quickly establish credibility, respect and trust.
Strong sense of ownership, integrity and courage of conscience.

Language Skills:

English language fluency is necessary, French is beneficial.
Contact
To apply, please email us at: ryan.lunsford@nagra.com.
Additional Info
Employer Type: Large Corporation
Job Location: San Francisco, California