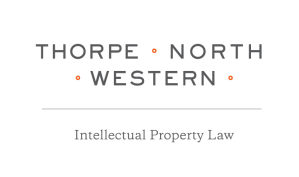 Thorpe North & Western is seeking a trademark attorney with 2 to 7 years of trademark preparation and prosecution experience. An intellectual property background and excellent writing skills are required. It is expected that Applicants possess substantial experience prosecuting trademark applications. Applicants admitted to practice before the USPTO will be given preference.
TNW offers opportunities for advancement in a collegial and dynamic environment. TNW also provides an excellent compensation package that is production-based, and that includes comprehensive benefits. TNW further provides opportunities for client counseling through direct client interaction, as well as excellent training and partner/associate interaction opportunities and benefits through its unique dual-track approach where partners of the firm are encouraged to collaborate with associate attorneys at critical points throughout the life-span of projects.
Contact
To apply, please send a resume and cover letter to patlaw@tnw.com. Writing samples optional.
Additional Info
Employer Type: Law Firm
Job Location: Salt Lake City, Utah