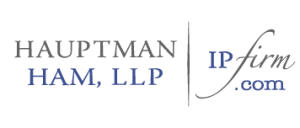 Hauptman Ham, LLP, an intellectual property law firm located in Northern Virginia, seeks a Patent Legal Assistant who will support several growing IP practice groups. This Legal Assistant will handle patent prosecution with a focus on filing applications and information disclosure statements. The position requires a keen eye for detail, excellent organizational skills, the ability to prioritize workload, communicate well with other members of the team, anticipate needs and identify solutions to problems. This position will report to the Practice Manager and may be called upon to support other practice areas, as necessary.
Key Roles & Responsibilities
Duties may include but not limited to:
Review, process, and file new applications including National Phase, Continuation, Divisional, Continuation-in-Part, Utility, Provisional and Design.
Review and respond to client correspondence and preparation of formal documents including Declarations, Substitute Statements, Assignments, Powers of Attorney.
Review and process formalities including Official Filing Receipts, Notices of Publication, Missing Parts.
Prepare and file Information Disclosure Statements including determination of fee or certification requirements.
Preparation of reporting letters and invoices.
Associates level degree or above preferred.
Minimum two years of patent prosecution experience required. Experienced in working in Microsoft Office Suite. Solid work history preferred. Strong verbal and written communication skills required.
Understanding of the USPTO patent process required. Familiarity with PATTSY a plus.
Contact
To apply, please visit this link: https://theapplicantmanager.com/jobs?pos=IF116.
Additional Info
Employer Type: Law Firm
Job Location: Alexandria, Virginia