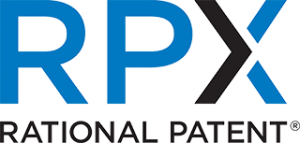 RPX Corporation is seeking a Senior Patent Analyst who will assess patent validity. In this role, you will draw upon industry experience to thoroughly research prior art and patent validity, supporting business initiatives including RPX's Patent Quality Initiative, defensive buying, acquisition syndication (for large portfolios), and advisory services. To be successful in the role, this person must (1) possess a broad knowledge of information technologies including software, networking, mobile communications, and semiconductors, (2) be able to arrive at well-justified conclusions based on detailed research, and (3) be able to effectively communicate complex technical principles to non-technical audiences.
About the Role
Research prior related disclosures/commercial efforts to assess viable claim constructions, novelty, and obviousness
Review patent claims and other materials to figure out basis for active or potential infringement disputes
Explore relevant market(s) to assess adoption of patent usage
Identify and locate written evidence for specific innovations that occurred prior to the filing of a patent
Coordinate with external subject matter and enforcement experts
Communicate findings to relevant internal and external clients
About You
Education/Experience:
Bachelor's degree in Computer Science, Computer Engineering, Electrical Engineering, or related Information Technology field.
Minimum of 6 years' experience in technical or engineering role in an Information Technology industry such as Software, Networking, Semiconductors, and/or Mobile Communications.
Minimum of 2 years' involvement in patent issues including prosecution, litigation, and valuation viewed favorably
Required Proficiencies
Skills and Abilities:
Ability to identify the market, industry segments, and products and services to which a patent claim relates
Knowledgeable of general history of various information technologies including key developments in those fields
Ability to use critical thinking skills to catalog, match, and relate similar patents, portfolios, and technologies
Results-oriented and service-minded with ability to develop and foster relationships with key stakeholders internally and externally
Collaborative work ethic and willingness to be a part of a team-centric culture
Ability to work with virtual, global teams
Excellent interpersonal, networking, and influencing skills
Motivated, self-directed, and proactive with a willingness to take on additional projects
Consistent track record of excellence, ownership, and accountability
Confident personality supported by focused, logical thinking and fact-based, documented conclusions and opinions
Ability to demonstrate sound judgment and execute against deliverables under deadlines and competing priorities
Highly focused, organized, and detailed
Excellent oral and written communications and presentation skills
Represents RPX in a manner consistent with its culture and values
Technical Skills:
Deep familiarity with a variety technology domains
Strong foundation in engineering
Preferred Proficiencies:
Advanced engineering degree(s) viewed favorably
Previous experience with patents viewed favorably
RPX is an equal opportunity employer.
Contact
Apply online by visiting this link: https://app.jobvite.com/j?aj=ojECafwt&s=Patently-O