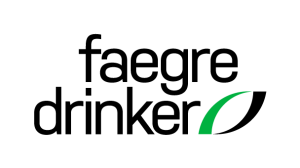 Faegre Drinker Biddle & Reath LLP is an Am Law 50 firm with offices located throughout the U.S., Europe, and China. Our thriving Intellectual Property practice is actively seeking a partnership track associate or patent agent with a degree in Electrical Engineering, Software Engineering, Computer Science, Physics, or related degrees and/or substantial industry experience in our Chicago, Denver, Indianapolis, Minneapolis, Silicon Valley, or Washington, DC offices.
The responsibilities will involve all aspects of patent preparation and prosecution and successful candidates will have 1-4 years' experience. This is a unique position which will further enhance our expertise in electrical, software, data analytics, artificial intelligence, and related patent work while providing an opportunity to do sophisticated work with excellent clients.
Faegre Drinker Biddle & Reath LLP offers competitive compensation and unlimited potential for professional growth. All candidates should have excellent academic credentials, strong writing skills and professional recommendations.
Contact
If you are looking for an opportunity with a growing, collaborative firm, please submit an on-line application including a cover letter, resume, law school and undergraduate transcripts, and a writing sample. Link: https://www.faegredrinker.com/en/careers
Additional Info
Employer Type: Law Firm
Job Location: Chicago, Denver, Indianapolis, Minneapolis, Silicon Valley, or Washington, DC office