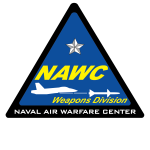 Department of the Navy, Office of General Counsel Group, Naval Air Warfare Center Weapons Division (NAWCWD) is seeking to hire a patent attorney to join its group, located in China Lake, California.
NAWCWD is a field activity of the Naval Air Systems Command (NAVAIR), providing research, development, test, evaluation, engineering and fleet support for Navy and Marine Corps weapons and weapons systems. The Office of General Counsel Group, NAWCWD, employs 15 attorneys and support staff at China Lake and Pt. Mugu, CA, practicing primarily in the areas of federal acquisition law, civilian personnel/labor law, environmental law, intellectual property law, fiscal law, agreements, investigations, Freedom of Information/Privacy Act, ethics/standards of conduct, and litigation related to these areas.
The NAWCWD China Lake site is located onboard the Naval Air Weapons Station, in the Mojave Desert, approximately 150 miles north/northeast of Los Angeles, California. China Lake is within the Los Angeles-Long Beach Locality Pay Area. For information about Locality Pay, see https://www.opm.gov/policy-data-oversight/pay-leave/salaries-wages/2020/general-schedule/. For information about NAVAIR and NAWCWD, see http://www.navair.navy.mil and https://www.navair.navy.mil/nawcwd
The candidate selected for this position will provide a range of intellectual property services, including:
drafting and prosecuting patent applications,
reviewing research publications for potentially patentable material,
providing litigation support for patent infringement claims,
resolving patent and copyright administrative claims, and
counseling on contract and technology transfer intellectual property matters such as rights in inventions, patents, technical data, and computer software.
The position will be filled under the Science and Technology Reinvention Laboratory (STRL) personnel demonstration system, which is a pay for performance system using pay bands with salary ranges. The position will be filled in the Business and Program Management Pay Band DA-03/04/05 (comparable to GS-11/12/13). Although the Full Performance Level of the position is the DA-06 Pay Band (comparable to GS-14/15), the intent is to fill the position at the DA-03/04/05 level, with future advancement being subject to various factors (e.g., incumbent's performance, office/client need, Office of the General Counsel (OGC) and client policies, budget, etc.). Pay will be set commensurate with the successful applicant's qualifications, funding availability, and STRL pay setting guidelines.
To be eligible for selection at the DA-03 (GS-11 equivalent) level, applicants must have one year of legal experience. Recent law school graduates with less than one year of legal experience must have superior law student work or activities demonstrated by graduating in the top third of their law school class, work or achievement of significance on an official law school law review or journal, winning a moot court competition, membership on the law school's official moot court team, or membership in the Order of the Coif. To be eligible for selection at the DA-04 (GS-12 equivalent) level, applicants must have two years of successful relevant legal experience. To be eligible for selection at the DA-05 (GS-13 equivalent) level, applicants must have in excess of two years of successful relevant legal experience.
Applicants will be evaluated on: 1) the depth, breadth and quality of their experience in technical areas related to NAWCWD's mission; 2) recent and relevant experience preparing and prosecuting patent applications; 3) oral communication skills and ability to develop strong attorney-client relationships; 4) ability to work both independently and as part of a team; 5) research, analytical, and writing skills; and, 6) interpersonal skills.
Applicants with a record of making significant contributions to the advancement of the Department of the Navy OGC or equivalent Office of the General Counsel or Law Firm/Office beyond the day to day legal practice are desired.
Requirements for the position include a Bachelor of Science or higher degree in Chemistry or Chemical Engineering, or other education and work experience clearly demonstrating an ability to perform the duties of the position, and particularly as those duties relate to the chemical arts. Experience in chemical/chemistry-related patent application preparation and prosecution is highly desired.
The successful applicant must have graduated from a law school that is accredited by the American Bar Association, be an active member in good standing of the bar of the highest court of a State, U.S. Commonwealth, U.S. territory, or the District of Columbia, and be admitted to practice before a state or federal court. Applicants must also be registered to practice before the United States Patent and Trademark Office (USPTO). U.S. citizenship is a requirement of the position, and the successful applicant must be able to obtain and maintain a SECRET clearance.
This announcement will close on July 31, 2020 at 11:59:59 PM, EST and applications must be received by this date and time to be considered.
If the successful applicant is not currently a member of the Department of the Navy Office of the General Counsel, processing of the hiring action can only commence after submission of those items identified in the "Instructions for New OGC Attorneys" (see Careers section of www.ogc.navy.mil)
NOTICE OF VETERANS' PREFERENCE
There is no formal rating system for applying veterans' preference to attorney appointments in the excepted service; however, the Department of the Navy Office of the General Counsel considers veterans' preference eligibility a positive factor for attorney hiring. Applicants eligible for veterans' preference must include that information in their cover letter or resume and attach supporting documentation (e.g., DD Form 214, "Certificate of Release or Discharge from Active Duty'') to their submissions.
Although the point-preference system is not used, applicants eligible to claim a 10-point preference must submit a Standard Form (SF) 15, "Application for 10-Point Veteran Preference," and supporting documentation required for the specific type of preference claimed. (SF-15, which lists the types of 10-point preference and the required supporting documents, is available from the Office of Personnel Management Website at www.opm.gov.)
The United States Government does not discriminate in employment on the basis of race, color, religion, sex (including pregnancy or gender identity), national origin, political affiliation, sexual orientation, marital status, disability, genetic information, age, membership service, or other non-merit factor.
Reasonable Accommodation Links:
Legal and Regulatory Guidance Links:
How to Apply
Submit an application file via email to: eric.evain@navy.mil and meichelle.mcguire@navy.mil.
The emailed file size must be less than 7MB.
Please include the following:

a cover letter;
an SF-171, OF-612, or resume that includes the applicant's employment and educational history, as well as a listing of state bars of which the applicant is an active member, and the applicant's registration number to practice before the USPTO;
two recent and relevant legal writing samples (up to ten pages each -- excerpts, to avoid exceeding the ten page limit, are acceptable);
the two most recent performance appraisals (if available); and
the names and telephone numbers of at least three references (other than current supervisor) who may be contacted as part of the application process (we will make every effort to advise applicants before current supervisors are contacted).
Attorneys who graduated from law school after 2012 must provide a copy of their law school transcripts, including class rank.
Additional Info
Employer Type: Government
Job Location: Southern California